Q u i - v i v e   
Nous éprouvons actuellement quelques problèmes techniques avec notre serveur. Nous nous excusons si le format de notre infolettre n'est pas comme d'habitude. Nous vous remercions de votre compréhension.  
L'infolettre de Vivre dans la Dignité
Vol. 21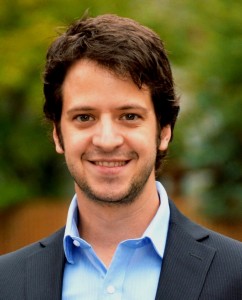 Le mot du directeur
Alors que s'achève le dernier mois de l'été, de nombreux indices laissent présager que l'automne sera chaud au regard des enjeux à venir concernant la question de l'euthanasie au Québec.
Ainsi, le mois d'août s'est conclu avec l'ouverture officielle du dossier déposé en Cour supérieure, dans lequel deux personnes souffrant de handicap contestent les lois fédérale et provinciale pour en faire éliminer le critère de « fin de vie » et celui de « mort naturelle raisonnablement prévisible ».
Lors de cette première rencontre, Vivre dans la Dignité et le Collectif des médecins contre l'euthanasie ont fait part au tribunal de leur intention de déposer une demande officielle pour faire partie de la liste des intervenants dans la cause. Si leur demande est acceptée, les deux organismes pourront faire bénéficier la Cour de leur expertise sur les enjeux éthiques, médicaux et sociaux entourant l'euthanasie et le suicide assisté, avec l'objectif de s'opposer à l'élargissement des critères de la loi.
Par ailleurs, cette demande pour étendre les lois québécoise et canadienne s'inscrit en parfaite continuité avec les tendances observées dans le monde. En effet, nous pouvons constater que la logique même de l'euthanasie engendre inévitablement des demandes continues d'élargissement. C'est ainsi que, comme c'est déjà le cas aux Pays-Bas où un projet de loi a été déposé à cet effet, la Belgique commence à s'interroger sur la possibilité d'étendre l'euthanasie aux personnes qui ont « le sentiment d'avoir accompli leur vie ».
Ainsi donc, voilà où aboutissent – pour l'instant – les extensions successives des lois qui ouvrent la porte à la mort sur demande. Avec le temps, les « mesures exceptionnelles pour des cas exceptionnels » finissent par être offertes à des personnes en santé qui n'ont comme seul « tort » d'être tout simplement âgées. Pendant ce temps, les statistiques explosent les prévisions, les abus s'accumulent, et les « balises de protection » s'effondrent une après l'autre – déjà, une pression s'exerce pour « simplifier la paperasse et alléger l'obligation de rechercher une deuxième opinion d'un médecin objectif et indépendant ».
Et tandis que les regards sont obnubilés par la mort comme solution médicale à la souffrance, pendant que des doigts accusateurs pointent les personnes qui refusent d'y voir un geste de compassion légitime, la société toute entière passe à côté de nombreuses questions pourtant essentielles.
Au lieu de se demander pourquoi refuser la mort à une personne qui souffre, ne serait-il pas plus beau et plus respectueux de se demander pour quelles raisons cette personne en est venue à vouloir mourir? Au lieu d'aider les gens à se tuer, ne devrait-on pas se demander où est-ce que la société a échoué pour ne pas être capable de les accompagner convenablement? Devant la souffrance des gens, notre souci le plus urgent ne devrait-il pas être de se demander ce que nous pourrions faire pour que chaque personne se sente désirée, que chacun ait accès à tous les bons soins disponibles de nos jours et que tout le monde puisse prendre part à la vie collective, peu importe sa condition physique?
Soyez assurés que Vivre dans la Dignité continuera de poser ces questions cruciales qui sont au cœur de la conviction que nous partageons avec les personnes qui veulent bâtir une société d'entraide plutôt qu'une société qui ne pense qu'à faciliter la mort aux personnes qui ont besoin d'aide.
Nous comptons sur votre soutien et nous vous encourageons à participer aux débats en appelant les lignes ouvertes, en écrivant aux journalistes, en contactant votre député et en écrivant vos commentaires sous les articles qui défendent notre vision.
Je vous remercie d'avance pour votre soutien.
Solidairement,
_____________________________
Aubert MARTIN, directeur-général, Vivre dans la Dignité
---
Actualités au Québec
Actualités au Canada
Dossiers pour réflexion (français et anglais)
Les experts réfutent les arguments pro-euthanasie
Experts rebut pro-euthanasia arguments: Professor of Palliative Medicine Ilora Baroness Finlay of Llandaff from the United Kingdom and Robert Preston, the director of the Living and Dying Well Think Tank in the UK visited New Zealand recently. Both are opposed to legalised assisted dying, based strictly on the evidence. Read more >>
Vivre dans la dignité et collectif des médecins contre l'euthanasie dans les médias (français et anglais)
Aide médicale à mourir : la bataille judiciaire avance lentement : Deux personnes malades qui contestent les lois fédérale et provinciale sur l'aide médicale à mourir estiment que les gouvernements canadien et québécois tentent d'étirer indûment les procédures judiciaires. Le procureur général du Canada a annoncé son intention de faire entendre une dizaine d'experts dans le cadre de la contestation judiciaire, qui se déroule au palais de justice de Montréal. Lire l'article >>
A murder case over assisted dying divides Quebec. Should the law be changed? In the aftermath of the controversial Cadotte case, Québec legislators are thinking of expanding the province's law permitting medical assistance in dying, to allow patients who are diagnosed with a disease like Alzheimer's to make an advance request to end their lives, before their cognitive abilities have slipped away. Read more >>
A Quebec 'mercy killing' prompts a rethink on euthanasia law: The ink was hardly dry on Canada's right-to-die legislation before lawsuits began to expand eligibility for euthanasia to those who are not terminally ill. And now a high-profile case in Quebec could lead to euthanising patients with dementia. Read more >>
L'euthanasie et le suicide assisté dans le monde (français et anglais)
Actions pour le mois de septembre
SOUTENEZ NOS EFFORTS pour que nous puissions continuer à parler en votre nom:
Améliorons notre impact médiatique: 
Aimer, partager et réagir aux articles publiés par Vivre dans la Dignité: ajoutez votre voix aux débats sucités par les articles publiés par Vivre dans la Dignité en aimant ("Like") en partageant (Facebook, Twitter) et en participant aux discussions sous les articles.
Appuyons le Project Value en aimant leur page Facebook (>>). Cette initiative propose des vidéos réalisées par les personnes en situation de handicap pour contester l'idée populaire de ce que signifie avoir une incapacité. Chaque vidéo commence par une description du diagnostic et du pronostic de la personne, ainsi qu'une description de ses limites fonctionnelles. Ensuite, la personne parle de la qualité et de la valeur de sa vie au-delà de son état de santé. À partager!
Soutenons la Coalition for HealthCARE and Conscience en inscrivant votre nom et votre courriel dans les cases prévues à l'adresse suivante : http://www.canadiansforconscience.ca/
Lectures recommandées et documents pertinents (français et anglais)
L'euthanasie pourrait stimuler le don d'organes, conclut une étude : Entretien avec Jan Bollen, de l'Université de Maastricht. Lire l'article >>
Revue de presse (français et anglais)
Vidéos à regarder (français et anglais)
The Euthanasia Deception: A trailer for the new documentary exploring assisted suicide and euthanasia in Belgium. Watch video >>
Faire un don... c'est agir! 
Notre organisme n'existerait pas sans le soutien financier des personnes qui partagent notre vision de la solidarité humaine et notre mission de promouvoir des bons soins palliatifs pour tous. Grâce à votre contribution, nous pouvons agir en votre nom sur le terrain (conférences, information), dans les médias (entrevues, articles, communiqués de presse), et sur les réseaux sociaux (blogues, site Internet, Facebook, Twitter).
Ainsi, en contribuant, vous participez directement à défendre les générations futures, et en particulier les personnes vulnérables, menacées par l'euthanasie et le suicide assisté au Canada.
Merci d'avance pour votre soutien actif !
Share