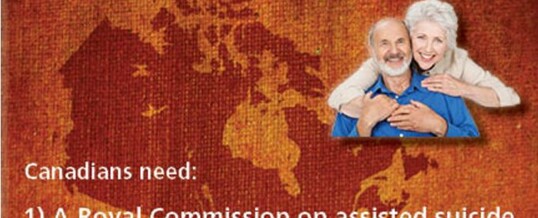 A new campaign was launched to ask the federal government to invoke the notwithstanding clause to give Parliament more than a year to develop effective physician-assisted suicide legislation. See the campaign on the Give Us Time site.
Living with Dignity fully supports this campaign and encourages you to participate.
All you have to do is print, sign and mail the postcard. If you aren't in a position to print the card, we can send you some. Please contact us to order printed postcards.
If you are able to distribute several postcards to family, friends and colleagues, please contact us to order them.
The campaign details are available on the "Give Us Time" site. http://giveustime.ca
Share