Q u i - v i v e  
We are currently experiencing some technical problems with our server. We apologize if the format of our newsletter is not as usual. We thank you for your understanding.
  Living With Dignity Newsletter
  Vol. 21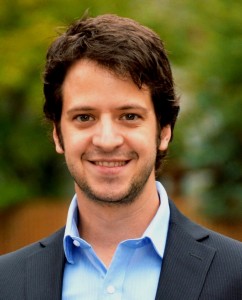 A Word from the Director
As the last month of the summer has come to an end, there are many indications that this fall will be hot with respect to the issue of euthanasia in Quebec.
August ended with the official opening of the Superior Court lawsuit in which two people suffering from a disability are challenging the federal and provincial laws to eliminate the "end of life" and "reasonably foreseeable death" criteria.
At that first meeting, Living with Dignity and the Physicians' Alliance Against Euthanasia told the court of their intention to file a formal request to be included in the list of intervenors in the case. If their application is accepted, the two organizations will be able to provide the Court with their expertise on the ethical, medical, and social issues surrounding euthanasia and assisted suicide, with the aim of opposing the expansion of the criteria of the law.
Furthermore, this request to extend the laws of Quebec and Canada in perfect continuity with the trends observed elsewhere in the world. Indeed, we can observe that the very logic of euthanasia continually generates demands for continuous extension. In that respect, as is already the case in the Netherlands where a bill has been tabled for this purpose, Belgium is now considering the possibility of extending euthanasia to people who have "the feeling of having accomplished their lives."
Thus, this is where culminate – until now – the successive extensions of laws that open the door to death on request. Over time, "exceptional measures for exceptional cases" end up being offered to healthy people who simply have the "fault" of being old. And in the meanwhile, statistics are exceeding forecasts, abuses are accumulating, and "safeguard" are collapsing one after the other – already, there is pressure to "simplify the paperwork and ease the obligation of seeking a second opinion from an objective and independent doctor" .
And while all eyes are obsessively fixed on death as a medical solution to suffering, and while accusing fingers point at people who refuse to see it as a gesture of legitimate compassion, society as a whole misses many essential questions.
Instead of asking why someone would refuse death to a suffering person, would it not be more beautiful and respectful to ask ourselves why this person came to want to die? Instead of helping people kill themselves, should we not ask where society failed to be able to accompany them properly? Faced with people's suffering, our most pressing concern should not be to ask ourselves what we could do to make each person feel desired, that everyone has access to all the good care available nowadays and that everyone can take part in the collective life, regardless of their physical condition?
Rest assured that Living with Dignity will continue to ask these crucial questions that are at the heart of the belief we share with people who want to build a caring society rather than a society that only thinks about facilitating death to people who need help.
We count on your support and encourage you to participate in the debates by calling open lines, writing to reporters, contacting your MP and writing your comments under the articles that defend our vision.
Thank you in advance for your support.
In solidarity,
______________________________
Aubert MARTIN, executive director, Living with Dignity
---
News in Quebec
News in Canada
CASES FOR REFLECTION (English and French)
EXPERTS REBUT PRO-EUTHANASIA ARGUMENTS
Experts rebut pro-euthanasia arguments: Professor of Palliative Medicine Ilora Baroness Finlay of Llandaff from the United Kingdom and Robert Preston, the director of the Living and Dying Well Think Tank in the UK visited New Zealand recently. Both are opposed to legalised assisted dying, based strictly on the evidence. Read more >>
LIVING WITH DIGNITY AND THE PHYSICIANS' ALLIANCE AGAINST EUTHANASIA IN THE MEDIA (English and French)
A murder case over assisted dying divides Quebec. Should the law be changed? In the aftermath of the controversial Cadotte case, Québec legislators are thinking of expanding the province's law permitting medical assistance in dying, to allow patients who are diagnosed with a disease like Alzheimer's to make an advance request to end their lives, before their cognitive abilities have slipped away. Read more >>
A Quebec 'mercy killing' prompts a rethink on euthanasia law: The ink was hardly dry on Canada's right-to-die legislation before lawsuits began to expand eligibility for euthanasia to those who are not terminally ill. And now a high-profile case in Quebec could lead to euthanising patients with dementia. Read more >>
Aide médicale à mourir : la bataille judiciaire avance lentement : Deux personnes malades qui contestent les lois fédérale et provinciale sur l'aide médicale à mourir estiment que les gouvernements canadien et québécois tentent d'étirer indûment les procédures judiciaires. Le procureur général du Canada a annoncé son intention de faire entendre une dizaine d'experts dans le cadre de la contestation judiciaire, qui se déroule au palais de justice de Montréal. Lire l'article >>
EUTHANASIA AND ASSISTED SUICIDE NEWS AROUND THE WORLD (English and French)
Take Action in September
SUPPORT OUR EFFORTS so that we can continue to speak on your behalf:
Purchase the Euthanasia Deception Documentary, a thought-provoking, emotionally-gripping film that will impact hearts and minds by effectively dismantling the fallacies of euthanasia proponents' appeals to compassion and autonomy. APurchase or rent documentary here >>
Increase our media impact: 
Support Project Value by liking their Facebook page (>>). This initiative offers videos made by people with disabilities to challenge the popular idea of what it means to have a disability. Each video begins with a description of the diagnosis and prognosis of the person and a description of their functional limitations. Then the person talks about their quality and value of life beyond their condition. Share!
RECOMMENDED READINGS AND DOCUMENTS (English and French)
L'euthanasie pourrait stimuler le don d'organes, conclut une étude : Entretien avec Jan Bollen, de l'Université de Maastricht. Lire l'article >>
PRESS REVIEW (English and French)
VIDEOS TO WATCH (French and English)
The Euthanasia Deception: A trailer for the new documentary exploring assisted suicide and euthanasia in Belgium. Watch video >>
To make a donation is... to take action!
Our organization would not exist without the support of people who share our vision of human solidarity and our mission to promote good palliative care for all. With your contribution, we can act on your behalf by advocating in person (conferences, panels), in the media (interviews, articles, press releases), and on social networks (blogs, website, Facebook, Twitter).
Thus, by contributing, you are directly participating in defending future generations, especially vulnerable people, threatened by euthanasia and assisted suicide in Canada.
Thank you for your active support!
Share