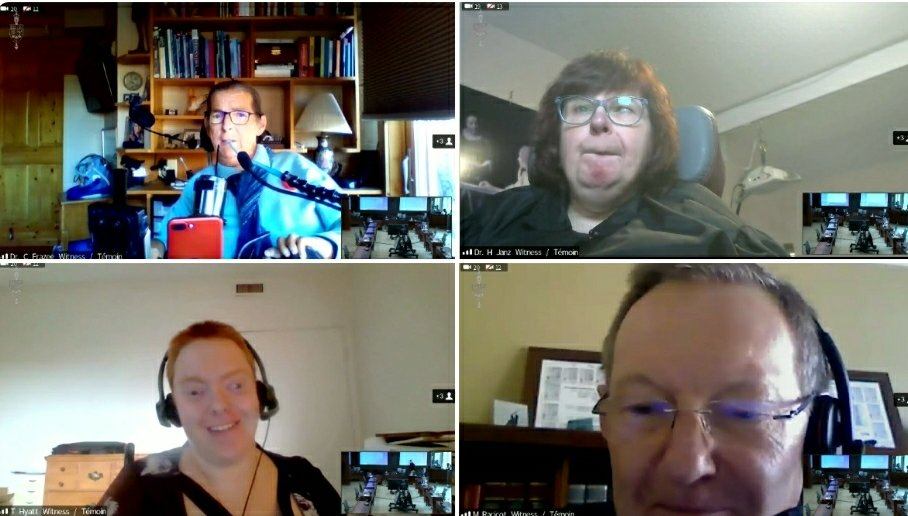 On November 10, 2020, Living with Dignity shared with the Standing Committee on Justice and Human Rights (JUST) a brief regarding Bill C-7, whose passage would expand access to "medical assistance in dying" (MAiD / euthanasia) in Canada.
You can read the PDF version of our brief in English (also available in French).

Summary
Our submission explores:
1) the safeguards proposed to be abolished or modified by C-7
for persons who are at the end of life;

2) the introduction by C-7 of
medical assistance in dying for those who are not at the end of life.

Our main recommendations:
1) There is no obligation for the government to change the safeguards for people who are at the end of life;

2) limiting access to MAiD to persons who are not at the end of life.

We are pleased to have been able to appear before this Committee on the same day, along with other expert resources, including several representatives of people living with disabilities in Canada.
For the list of invited witnesses:
https://www.ourcommons.ca/DocumentViewer/en/43-2/JUST/meeting-6/notice

To watch the session (the presentation of our spokesperson and former president, Michel Racicot, starts at 12:43:22).

NEW – To watch our presentation to the Standing Senate Committee on Legal and Constitutional Affairs, by our Chairman of the Board (interim), Mr. Alex King, starting at 11:16:40).
Thank you for your support!
Do not hesitate to contact your federal policy makers and contact the media of your choice to make your views known on this bill that we hope will be strongly amended.
Reminder of our previous interventions about Bill C-7:
Press release in February 2020

Share