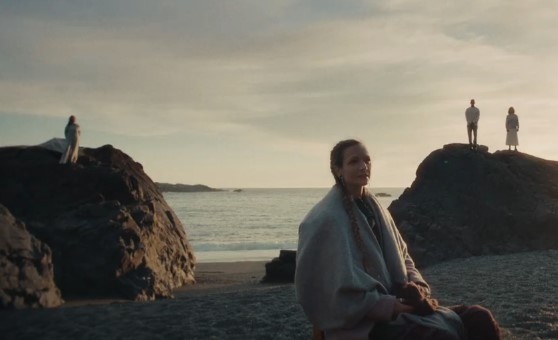 DECEMBER 3, 2022 UPDATES

a) Our press release with an important update:
She wanted to live.
Beyond the Simons ad, the complex story of Jennyfer Hatch.

b) All videos or texts related to this campaign were removed from La Maison Simons' digital platforms on November 30. Some of the hyperlinks in this article no longer work. The campaign main video is still available on this website.


In recent years, medical aid in dying has crept into several Quebecois artistic works, such as the film Les invasions barbares (The Barbarian Invasions) and many television series, including Virage and Une autre histoire. It should therefore come as no surprise to see the advertising world present it on screen as well.
Unlike the fictional works mentioned above, the most recent Simons commercial, All is Beauty (3-minute version), presents a real-life account. Lyrically, we are invited to experience Jennyfer's last moments with her loved ones (to whom we offer our sincere condolences) in the beautiful landscape of Tofino, British Columbia.
The former president of Simons (La Maison Simons), Mr. Peter Simons, insists in an interview in Le Journal de Montréal and Le Journal de Québec that in this film, "the focus is on life, not on choice". Although Mr. Simons makes no mention of MAiD in the presentation of the video, Jennyfer's statement, "as I seek help to end my life," is particularly prominent in the short (30 second) version.
A simple search for her reveals a little more about Jennyfer Hatch, a music therapist who is highly regarded by the Vancouver community. Her illness – in terminal stage – has not been made public (nor does it need to be).
UPDATE: We now know that she was living with Ehlers-Danlos Syndrome (CBC story).


An important question remains: was medical aid in dying the appropriate response to Jennyfer's physical condition?
The title of the video "All is Beauty" expresses an undeniable reality: Beauty is revealed in amazing ways at every stage of life. This is one of the many reasons given for rejecting the opening to MAiD.
As we have noted on this page, media reports of abuses related to accessing MAiD should invite us to be very careful before presenting an idyllic vision of what is now, a choice for the end-of-life in Quebec and in Canada.
Even if the association between "medical aid in dying" and "assisted suicide" is debated, suicide prevention groups should think about updating their 'best-practice' guidelines for the media. Shouldn't a video like the one proposed by Simons be shared with links to support lines and websites for people in need of help?
Caring support from loved ones and multidisciplinary palliative medical teams will always be preferable to induced death.

UPDATE: To share some hope with all people living with Ehlers-Danlos Syndrome, the testimony of Kylee Black, from New Zealand.
Share