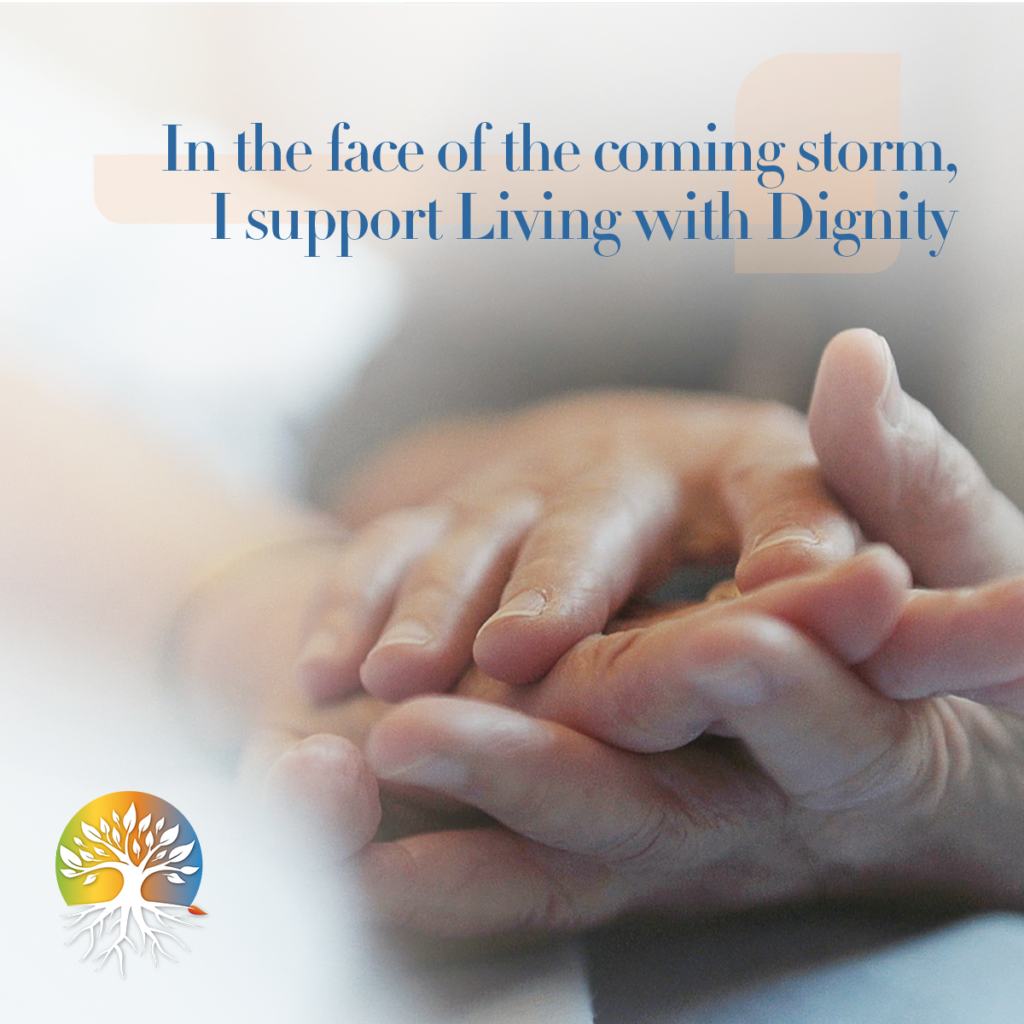 Version française disponible ici.

Medical assistance in dying (MAID) was introduced in Quebec in 2015, in the limited context of the end-of-life. As we expected, however, this was followed by the removal of the "foreseeable death" criterion in 2021. Now 2023 is already shaping up to be a year of storms, expanding euthanasia across five new frontiers in this country: for people incapable of decision-making (and who have made an advance request); for "minors" (i.e. children) deemed "mature"; for people with mental disorders; and – in Quebec – for those with a 'disability' (already in Canadian law) and, finally, the obligation for palliative care homes in Quebec to offer MAiD.

At the start of this pivotal year, we would like to thank those who contributed to our I Support Living with Dignity in Adversity fundraising campaign last year. You are among the 175 donors who helped us raise nearly $20,000. Considering the colossal resources available to associations that advocate for the continued expansion of MAiD, our funds are clearly insufficient to meet the magnitude of the task. With so many worthy causes to support, only a tiny minority of our thousands of allies choose to support us with a monetary donation. We truly believe that all the possible expansions of MAiD scheduled for 2023 makes the mission of Living with Dignity a high priority. We are proud of all the work we have accomplished over the past year with only a single part-time coordinator and volunteer resources. Our most recent annual report is available for your review (English and French versions). A voice such as ours, which expresses strong opposition to MAiD and its proposed expansions in an intelligible way, is more necessary than ever for Quebec !

Last December 29th marked the 10th anniversary of the death of Dr. André Bourque, co-founder and first president of the Living with Dignity citizen network. This is what he said back in 2009, as published in La Presse at the time:


"…As soon as we agree to let terminally ill patients die who ask for it, we are confronted with the request of people suffering with disabilities and chronic illnesses, and then with the request of patients with psychological illnesses. Even young people with "chronic" illnesses will invoke the charter so that we do not discriminate against them in their request for euthanasia or assisted suicide. Euthanasia will become a therapeutic option that people will turn to in order to relieve their suffering, when there are many other options…"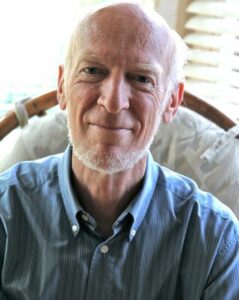 This is exactly where we find ourselves in 2023. But far from wallowing in self-pity, we are brimming with ideas for dealing with this situation: new tools to respond to each of the proposed expansions of MAiD; videos of people testifying to the anticipated negative impacts of the legislation being proposed; creative media campaigns to raise awareness among our decision-makers and the public; analysis of available data so that we always have an accurate picture of the evolution of MAiD in the country; and resources for discussing the subject of MAiD with loved ones (see the bottom of this page). Our website also deserves an update after 12 years of loyal service! A dedicated donation of $10,000 would allow us to consider this. In order to honour the mission bequeathed to us by Dr. André Bourque, we thank you in advance for your kind support. On behalf of our coordinator, Jasmin Lemieux-Lefebvre, and our entire team of volunteers, we thank you for allowing us to respond appropriately to this storm which is coming,

Alex King
President

I support Living with Dignity with a donation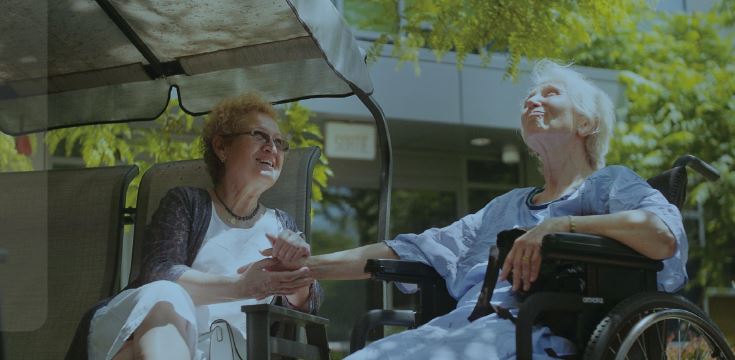 How do you talk to your loved ones about medical assistance in dying?
While health care personnel and volunteers in the field are forced to remain neutral when a request for medical assistance in dying arises, only the patient's loved ones can now try to dissuade them. In 2023, we plan to develop resources which will inspire us to encourage someone who is contemplating euthanasia to find other alternatives. It takes great courage to question a loved one's desire to die by MAiD – a desire that must first be met with empathy. The philosophy of palliative care has much to teach us about this attitude, which allows us to open a constructive dialogue with the deep conviction that there is always a better solution on offer than induced death. Have you had any such conversations with your loved ones? We would like to benefit from your experience, and will respect anonymity. Please contact us at info@vivredignite.org. We are always on the lookout for testimonials from those who share our convictions. It is part of our mission to help their voices be heard, to remind us of the inherent dignity of every human being.
Share