Our Press Review took a break over the last two weeks, as we published two Press Releases (in response to the rejection of Bill C-314 and new reports on medical assistance in dying). Now, we're back, with a summary of the past three weeks. In addition to revisiting the topics covered in our two recent press releases, you'll also find articles on the disconcerting eligibility for medical assistance in dying for people with substance use disorders, following the upcoming expansion of MAiD for mental disorders. Please note that the Press Review is in French and English and that we occasionally include some of our X publications (formerly on Twitter) in our Press Review to provide more context. At the end of this communication, you'll also find links to read the Canadian Cancer Society's Palliative Care Report, as well as the latest article by Professor Trudo Lemmens ("When Death Becomes Therapy"), and to watch the full version of Dr. Kathryn Mannix's conference from September 19th in Montreal.

Wishing you a great end to the month of October,

Jasmin Lemieux-Lefebvre
Coordinator
Citizen Network Living with Dignity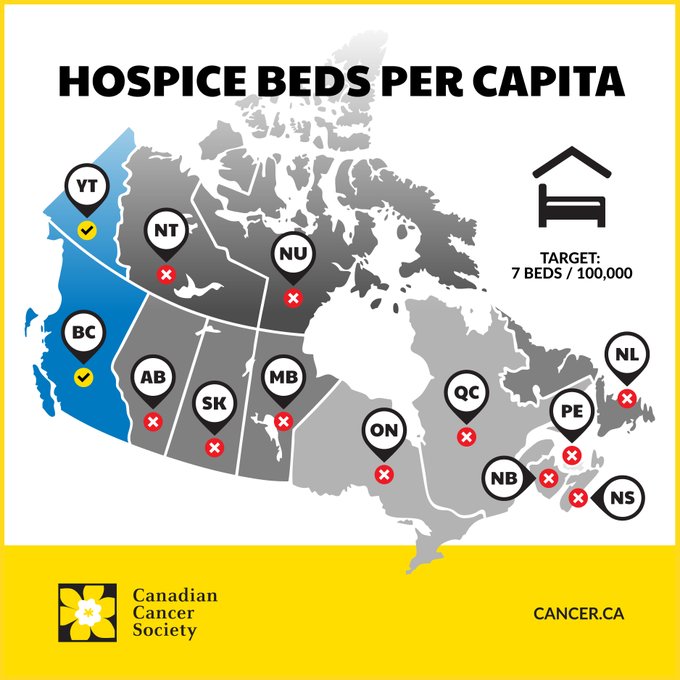 – A significant report from the Canadian Cancer Society (CCS) on Palliative Care in the country. Here are some key takeaways from its content:

1) Canada still lacks the capacity to consistently provide Palliative Care (PC) in community settings, particularly in palliative care homes.

2) Developing public and healthcare professional awareness campaigns is important to promote access to PC.

3) Improving access to quality PC training for healthcare professionals is crucial for enhancing access to PC in all settings.

4) It is imperative to develop standardized data indicators and records for PC to better assess the impact, needs, and areas for improvement in PC.

5) The pandemic has strained human resources within the network, particularly in PC, highlighting the importance of offering PC in more settings than just hospitals.

6) More efforts should be made to provide culturally sensitive PC, including addressing grieving, for various Indigenous communities.

We hope that Quebec will participate in the next Canadian Cancer Society study. The CCS is an active member of the Québec Coalition for Palliative Care Access (as is Living with Dignity).

– The new article in English by Professor Trudo Lemmens, in The American Journal of Bioethics: "When Death Becomes Therapy: Canada's Troubling Normalization of Health Care Provider Ending of Life."

– The conference by Dr. Kathryn Mannix: "Forgotten Wisdom: Reclaiming Public Understanding of Dying," presented on September 19th in Montreal, thanks to the McGill University Palliative Care Council (also a member of the Quebec Coalition for Palliative Care Access).
Share