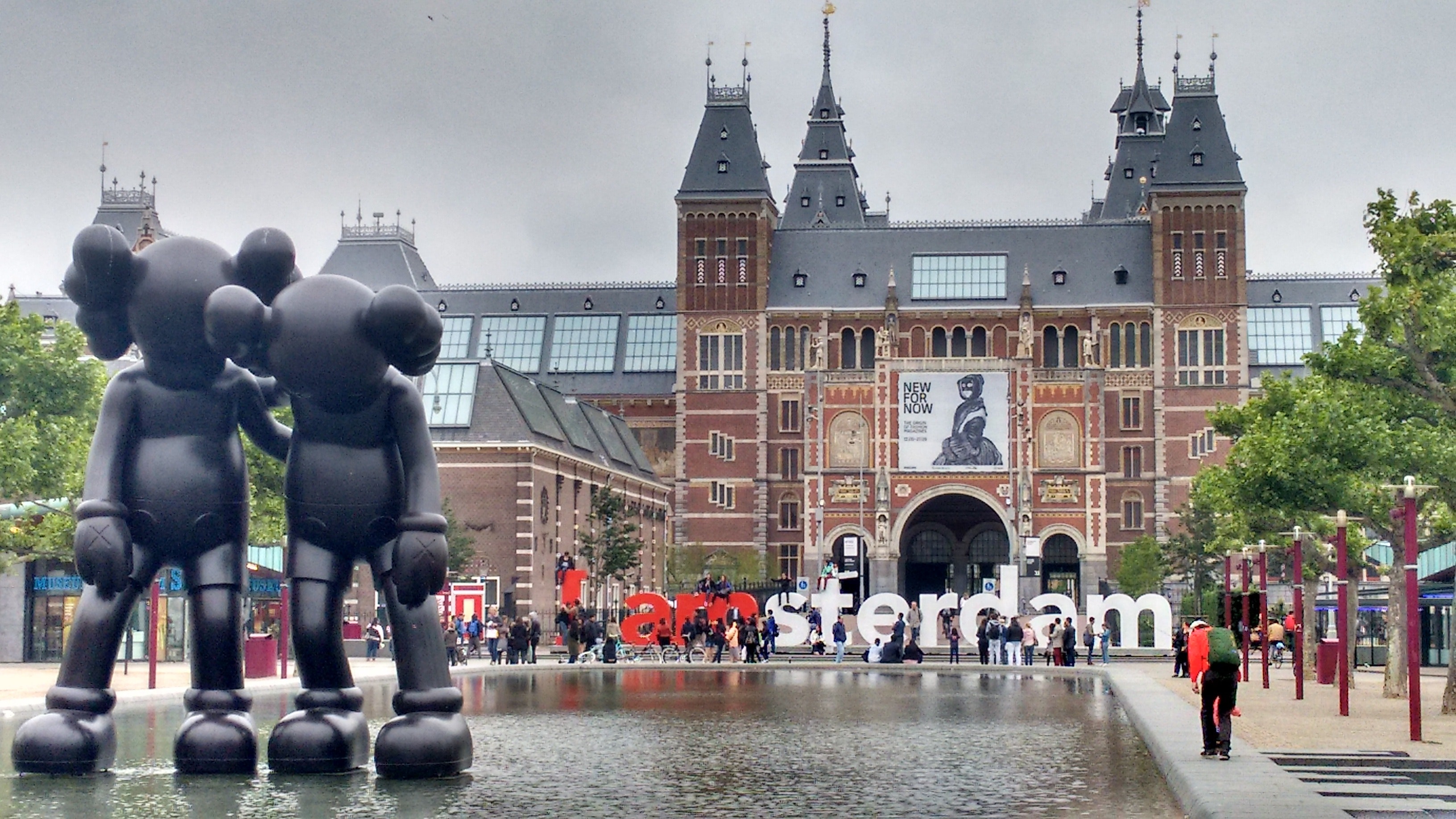 You will find here all the information you need to better understand the issues surrounding assisted suicide and euthanasia in Netherlands.
News
May 1, 2019  LAST YEAR'S DECLINE IN DUTCH EUTHANASIA MAY HAVE DARK EXPLANATIONS
The official figures for 2018 were released in April and they show that euthanasia has decreased by 7 percent. This is the first time since 2003 that there was a drop. What are the causes of such a drop? Some say it is due to a flu epidemic, others say it is because the doctors have become more reluctant to administer lethal injections. Nevertheless, we cannot assert the reason is a decrease in euthanasia demands.  
---
March 10, 2019   ARE PATIENTS WITH PERSONNALITY DISORDERS WHO REQUEST EUTHANASIA BEING TREATED PROPERLY?
In a recent article in Psychological Medicine, four bioethicists and psychiatrists study the circumstances surrounding the deaths of 74 people with personality disorders who were euthanised in the Netherlands between 2011 and 2017. They conclude that using personality disorders as a reason for euthanasia has a number of troubling features.
---
November 26, 2018   A SECOND COUNTRY PRATICING EUTHANASIA DROPS A BOMB 
Three doctors accused of falsely certifying a woman as autistic so that she could die by euthanasia will soon face a criminal trial in Belgium.
---
January 15, 2018   29 YEAR-OLD DUTCH WOMAN IS SCHEDULED TO DIE AN ASSISTED DEATH FOR PSYCHIATRIC REASONS
Citing feeling "devoured by my psychiatric disorders" and "completely broken", a 29 year-old woman without any terminal illness has been approved for euthanasia for psychiatric reasons in the Netherlands. 
---
January 12, 2018  NETHERLANDS EUTHANASIA "EXPERTS" ADVOCATE FOR CHILD EUTHANASIA – WITH OR WITHOUT CONSENT
An article published in The Journal Pediatrics features comments by proponents and opponents of child euthanasia. Of particular concern are comments by Dutch experts in the articles who recommend the Minister of Health to remove age restrictions and make euthanasia accessible for competent and incompetent children.
---
November 9, 2017  EUTHANASIA DEATHS IN THE NETHERLANDS INCREASING QUICKLY
As reported by The Guardian News, the number of euthanasia deaths will exceed 7000 in 2017 representing, at least, a 67% increase in deaths since 2012. Read more
---
October 23, 2017   BEFORE WE ALLOW EUTHANASIA, LOOK WHO THE DUTCH HAVE KILLED
A number of troubling cases coming out of the Netherlands give regions where euthanasia is not yet legal, reason to pause.
---
October 5, 2017   OPENING FOOR TO ASSISTED SUICIDE ORGAN DONORS
As early as 1993 we were warned that assisted suicide would lead conjoining organ donation with euthanasia "as a plumb to society." That is happening now in Netherlands and Belgium–including of people with mental illnesses, no less.
---
September 8, 2017   SUICIDE GROUPE MEMBERSHIP GROWS AFTER ADVERTISING "DEATH POWDER"
Membership in a suicide advocacy group has doubled after the organization was featured on a TV show.
---
September 5, 2017   DUTCH RIGHT-TO-DIE GROUP CONFIRMS ELDER ABUSE RISK-BUT DOESN'T SEEM TO CARE
The Netherlands legalised both euthanasia and assisted suicide in 2002. The data shows an overwhelming preference for euthanasia. In 2015, there were 6672 euthanasia deaths and only 150 assisted suicide deaths; the total comprising at least 4.5% of all deaths.
---
September 5, 2017   BECAUSE THERE CAN NEVER BE ENOUGH SUICIDE
Availability of euthanasia continues to expand insatiably in the Netherlands and, if permitted, the same will happen here.
---
August 8, 2017   IS EUTHANASIA CORRUPTING TRANSPLANT MEDICAL ETHICS?
"In my very first anti-euthanasia column, published by Newsweek in 1993, I worried that once medicalized killing became accepted, it would soon be joined by "organ harvesting as a plum to society." "Alarmist!" I was called. "Slippery slope arguer!" It will never happen, I was assured. Until it did. Now in both Netherlands and Belgium, mentally ill and disabled patients are voluntarily euthanized and their organs harvested after being killed."
---
August 4, 2017   ASSISTED SUICIDE RESPONSIBLE FOR 5% OF ALL DEATH IN 2016
A study from the New England Journal of Medicine indicates that euthanasia and assisted suicide contribute to as much as 5% of deaths in the Netherlands.
---
August 3, 2017   NETHERLANDS FIVE YEAR STUDY SHOWS SIGNIFICANT INCREASES IN ASSISTED SUICIDE AND CONTINUED ABUSE OF THE LAW
A study published in the New England Journal of Medicine shows that euthanasia is becoming more common in the Netherlands.
---
August 3, 2017   EUTHANASIA DEATHS BECOMING COMMON IN NETHERLANDS
Euthanasia has become a common way to die in the Netherlands, accounting for 4.5 percent of deaths, according to researchers who say requests are increasing from people who aren't terminally ill.
---
July 22, 2017   DUTCH EUTHANASIA IS "KILLING"
Apologists for euthanasia in the Netherlands often lie by omission. Rarely, for example, do they fully admit that the mentally ill are being killed. Nor do they discuss the conjoining of euthanasia with organ harvesting. Perhaps it a case of not seeing what they don't want to see.
---
July 3, 2017   DUTCH DOCTORS KILLED 431 WITHOUT REQUEST IN 2015
Since first permitted in the 1970s, the Netherlands has always had a problem with doctors killing patients who have not asked for euthanasia. Despite that being murder under the law, nothing substantial is ever done about it.
---
June 30, 2017   EUTHANASIA PIONEER PROVIDES NEW INFORMATION CONCERNING EUTHANASIA FOR PSYCHIATRIC REASONS 
Recent articles hinting that Dutch psychiatrist and euthanasia pioneer Dr. Boudewijn Chabot may have become critical of euthanasia are not entirely accurate. Furthermore, the information he provides makes it impossible to suggest that euthanasia has not be extended in the Netherlands.
---
June 27, 2017   DUTCH EUTHANASIA PIONEER DOESN'T WANT ASSISTED SUICIDE ANYMORE
In his opinion piece Dr Chabot expresses regret for assisting in a woman's suicide a decade before assisted suicide and euthanasia were decriminalised in the Netherlands. He makes several references suggesting the existence of bracket creep (a slippery slope) and a lack of adequate oversight. In practice the legal criteria have been extended, without Parliament debating and voting on an official extension of the law. 
---
June 13, 2017   431 PEOPLE WERE KILLED WITHOUT EXPLICIT REQUEST IN 2015
According to the Netherlands 2015 official euthanasia report there were 5561 reported assisted deaths in 2015 and yet the data from the study indicates that there were 7254 assisted deaths in 2015. Therefore, there were 1693 unreported assisted deaths (approximately 23%) in 2015.
---
May 31, 2017   THE LABEL "INCURABLE" IS NOT A JUSTIFICATION FOR ENDING A LIFE
The rising number of people with severe mental health problems in the Netherlands who are ending their lives under Dutch euthanasia laws is deeply disturbing.
---
April 13, 2017   NETHERLANDS 2016 EUTHANASIA DEATHS INCREASE BY ANOTHER 10%
The Dutch News reported that the number of reported assisted deaths increased by 10% in 2016 to 6091 reported assisted deaths, representing 4% of all deaths in the Netherlands.
---
April 12, 2017   NUMBER OF OFFICIAL CASES OF EUTHANASIA RISE 10%
The number of official cases of euthanasia in the Netherlands rose 10% last year to 6091 and euthanasia now accounts for 4% of total deaths, according to the regional monitoring boards.
---
March 30, 2017   DUTCH DOCTORS REJECT SEPARATE EUTHANASIA RULES FOR "COMPLETED LIVES"
Although the wish of some people who are not physically ill to die is palpable, new legislation aimed specifically at such cases would be 'undesirable', the KNMG, a Dutch doctors association, said in a statement.
---
March 15, 2017   WHEN EUTHANASIA BECOMES MURDER
In the Netherlands, an elderly woman suffering from dementia was held down against her protests as a lethal injection was administered by a doctor. In the days before her "euthanasia" she repeatedly said "I don't want to die." The doctor was cleared of wrongdoing.
---
February 11, 2017   DUTCH DOCTORS OPPOSE EUTHANASIA FOR DEMENTIA
A group of 220 Dutch doctors took out an advertisement to show that they are against granting euthanasia to advanced dementia patients.
---
February 5, 2017   DOCTOR WHO ASKED DEMENTIA PATIENT'S FAMILY TO HOLD HER DOWN WHILE SHE GAVE LETHAL INJECTION CLEARED
A Dutch doctor who ordered an elderly dementia patient's family to hold her down as she was given a lethal euthanasia injection has been cleared of any wrongdoing.
---
January 30, 2017   REVIEW COMMITTEE SAYS EUTHANASIA ON WOMAN WITH DEMENTIA WAS DONE IN "GOOD FAITH"
A Netherlands Regional euthanasia Review Committee has decided that a forced euthanasia done on a woman with dementia, where the doctor sedated the woman by secretly putting the drugs in her coffee, was done in "good faith." Read more
---
January 26, 2017   EUTHANASIA CONTROVERSY: DOCTOR REBUKED FOR HELPING UNCERTAIN WOMAN TO DIE
For the first time in Dutch history a doctor in the Netherlands was reprimanded for giving euthanasia to a dementia patient while it was not conclusively established that euthanasia was what the woman wanted at that time.
---
November 28, 2016   ASSISTED SUICIDE GIVEN TO A MAN TO ESCAPE FROM ALCOHOLISM
A 41-year-old man has ended his life by fatal injection rather than carry on living as an alcoholic, in a radical new extension of Holland's euthanasia regime. Read more
---
October 19, 2016   EUTHANASIA: A LEGISLATIVE PROPOSAL WANTS TO AUTHORIZE ASSISTED SUICIDE AFTER AN "ACCOMPLISHED LIFE"
we can observe that the very logic of euthanasia continually generates demands for continuous extension.
---
May 12, 2016   SEXUALLY ABUSED DUTCH WOMAN GIVEN ASSISTED SUICIDE
Papers published recently by the Dutch Euthanasia Commission reportedly revealed that a woman in her twenties was allowed to go ahead with assisted suicide based on psychiatrists' decision that her mental health condition was "insufferable," and it was therefore illegal to deny her life-ending drugs.
---
May 11, 2016   NETHERLANDS SEES SHARP INCREASE IN PEOPLE CHOOSING EUTHANASIA DUE TO "MENTAL HEALTH PROBLEMS"
The Netherlands has seen a sharp increase in the number of people choosing to end their own lives due to mental health problems such as trauma caused by sexual abuse.Cases for psychiatric reasons grew from just two people in 2010 to 56 people last year.
---
February 18, 2016   MOST EUTHANASIA DEATHS LINKED TO LONELINESS SAYS DUTCH STUDY
A majority of people killed by euthanasia in the Netherlands for so-called psychiatric reasons had complained of loneliness, a new study has found.
---
February 14, 2016   DUTCH PSYCHIATRIC PATIENTS MAY GET EUTHANASIA TOO EASILY, SAYS US STUDY
'A new study in the journal JAMA Psychiatry has presented an alarming picture of physician evaluation of euthanasia requests in the Netherlands. The article found that 56% of patients reported having refused at least one kind of treatment, and of those, almost half refused because of 'lack of motivation'.
---
February 10, 2016   STUDY FINDS CONCERNING TRENDS AMONG DUTCH ASSISTED SUICIDE CASES
Laws permitting assisted suicide may justify the right of even psychiatric patients to end their lives in theory, but the reality of implementing such programs is messy, a study of the Netherlands finds.
---
May 21, 2015   DUTCH COURT ACQUITS MAN WHO EUTHANIZED HIS MOTHER AFTER DOCTOR REFUSED
A Dutch appeals court acquitted a 74-year-old man earlier this month of the murder of his mother in 2008, because he acted in an "emergency situation": the woman wanted euthanasia and had not obtained it from her family doctor.
---
September 29, 2014   RECENT EUTHANASIA NUMBERS IN THE NETHERLANDS
The number of reported euthanasias in the Netherlands is growing. In 2003, the first year after euthanasia became legal in the Netherlands, 1,626 people died by euthanasia. 10 years later, 4,829 people died. That is a nearly four-fold increase in a decade.
---
September 2, 2014   DUTCH DOCTOR KILLS PATIENT TO "SPARE HER" FROM LIVING IN CARE HOME
A Dutch euthanasia doctor killed a woman in her 80s because she did not want to live in a nursing home. The regional review committee has found the doctor negligent and referred the case to prosecutors.
---
July 14, 2014   DUTCH PEDIATRICIANS WANT TO LEGALIZE EUTHANASIA FOR CHILDREN UNDER 12 YEARS OLD
Belgium adopted euthanasia for children a few months ago. Anneke Stoffelen tells us in Volksrant that pediatricians in the Netherlands now suggest legalizing euthanasia for children under the age of 12.
---
April 22, 2014   WOMAN EUTHANIZED BECAUSE SHE HAD TINNITUS
Gaby Olthuis was killed by euthanasia on March 1, 2014 (in Dutch). She was the mother of two children. She was not at end-of-life. She did not have a terminal illness. She suffered from tinnitus, the "perception of sound within the human ear when no actual sound is present".
Statistics
FAQ
Official Documents