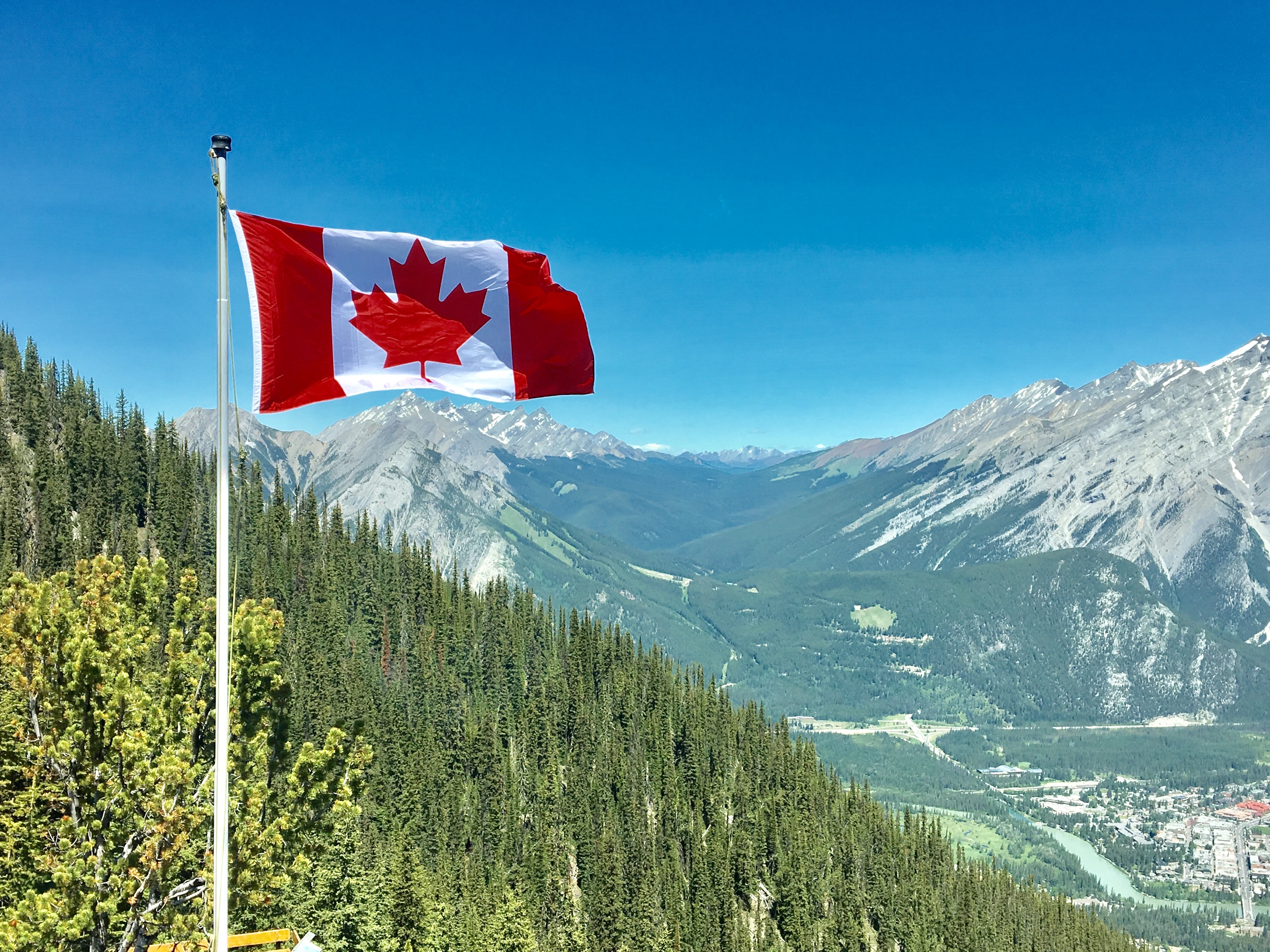 You will find here all the information you need to better understand the issues surrounding assisted suicide and euthanasia in Canada.
News
Statistics
FAQ
Official Documents
News
7 May 2018   HEALTH CANADA LAUNCHES CONSULTATIONS ON PALLIATIVE CARE FRAMEWORK
Health Canada launched a public consultation on a framework for palliative care in Canada. A framework will help support improved access to palliative care and will provide a useful reference point across jurisdictions to help identify opportunities, address gaps, and share promising practices.
26 March 2018   CAMPAIGN IN CANADA TO TEACH PEOPLE HOW TO DIE
Philip Nitschke, Exit International Founder, launches a campaign in Canada aimed at teaching people how to die.
15 March 2018   OFFERED DEATH, TERMINALLY ILL ONTARIO MAN FILES LAWSUIT
Roger Foley launches a lawsuit alleging that Ontario health officials will not provide him with the care he desires but instead offer assisted suicide.
1 February 2018   57 NEW BRUNSWICKERS HAVE RECEIVED ASSISTED SUICIDE
31 January 2018   ONTARIO SUPERIOR COURT RULES ON PHYSICIANS
The Ontario Superior Court unanimously upholds a rule that physicians opposed to euthanasia must refer patients to doctors who will assist them with suicide. Read more here and here
29 January 2018   BC HAS THE HIGHEST RATE OF ASSISTED SUICIDE IN CANADA
" In fact, in the first 11 months of 2017, nearly half of all medically assisted deaths in British Columbia happened in areas covered by Island Health. In this region, which includes Vancouver Island and the Gulf Islands, 3.5 per cent of all deaths were medically assisted, compared to just 1.7 per cent for the whole province. "
18 January 2018   NS MAN CAN'T RECEIVED ASSISTED SUICIDE
A Nova Scotian is unable to receive assisted suicide due to a lack of personnel.
15 January 2018   NEW PETITION CALLS ON FAIR ACCESS TO ASSISTED SUICIDE
Dying with Dignity releases a new petition calling on Canada to ensure fair access to euthanasia at all health facilities.
11 January 2018   DO RELIGIOUS HOSPITALS HAVE TO BE FORCED TO OFFER EUTHANASIA?
The transfer of a patient from Vancouver's Saint Paul Hospital raises the question of whether religious hospitals should be forced to offer euthanasia within their walls.
7 January 2018   ASSISTED SUICIDE SPARKS SCANDAL AT CANDIAN JEWISH ELDERLY HOME
A Jewish Care Home files a complaint against a euthanasia doctor for sneaking into the institution and euthanising a patient. Read more
21 December 2017   ASSISTED IN DYING IN SASKATCHEWAN
Medical aid in dying" is considered a suicide in Saskatchewan.
16 December 2017   HEALTH CANADA ANNOUNCEMENT: NEW CONSULTATION
the Government of Canada published draft regulations in Canada Gazette, Part I, a key step in creating a federal, pan-Canadian monitoring system on medical assistance in dying. Canadians and key stakeholders have an opportunity to review the regulations being proposed by the federal government and provide written comments.
12 December 2017   CBC CAMERA ROLLS AS DOCTOR GIVES LETHAL INJECTION TO PATIENT
The CBC airs a mini-documentary about assisted suicide that features a doctor giving a lethal injection to a patient.
22 November 2017   PARENTS WANT DOCTORS TO EUTHANISE THEIR DISABLE CHILDREN
According to a survey conducted by the Canadian Paediatric Society (CPS), paediatricians are already increasingly being asked by parents to euthanise disabled or dying children and infants.
26 October 2017   CHILD EUTHANASIA: A MATTER OF TIME?
According to the Canadian Paediatric Society, parents are increasingly asking to have the option of medically assisted death for their children. Read more
20 October 2017   NUMBER OF ASSISTED SUICIDE ON THE RISE IN MANITOBA
The number of people reaching out to the special team that delivers assisted death in Manitoba has significantly grown since July. Eighty-five people have contacted the " Medical Assistance in Dying " (MAID) team from July to Oct. 10, with 14 receiving assisted suicide, according to numbers from the Winnipeg Regional Health Authority.
17 October 2017   LAW EXENTSION IN BC 
A court case in British Columbia is already seeking to expand Canada's euthanasia law. Read more
12 October 2017   CANADA EUTHANIZES THOUSAND OF PATIENTS TO SAVE MONEY
With a growing number of cases of euthanasia in Canada, the recent publication of a study showing the economic benefits of euthanasia and assisted suicide in Canada raises concerns. Read more
9 October 2017   2ND INTERIM REPORT ON MAID
A "2nd Interim Report on Medical Assistance in Dying in Canada" is published by the canadian Department of Health. Read more
6 October 2017   NUMBER OF PEOPLE REQUESTING ASSISTED SUICIDE ON THE RISE
According to a report published by the federal Department of Health, the number of patients who have used medical assistance in dying in Canada has jumped by nearly 50% in recent months.
5 October 2017   WOMAN SUES FOR DISCONNECTING HUSBAND
A woman files a lawsuit against the Winnipeg Regional Health Authority, alleging that the medical team disconnected her husband without consent. Read more
24 September 2017   PEOPLE SEEKING EUTHANASIA IN NB CAN'T GET IT

The Nova Scotia Health Authority reports that of 64 referrals made for medical assistance in dying, 23 were completed between Jan. 1 and Canada Day.
18 September 2017   DIFFICULTIES IN PALLIATIVE CARE
According to a report by the Canadian Partnership Against Cancer, patients who could benefit from palliative care could not be identified, assessed, and oriented early enough in the course of the disease so that appropriate care can be integrated as soon as possible in their care plan.
9 September 2017  OPPOSITION AGAINST EUTHANASIA FOR PSYCHIATRIC REASONS
The Canadian Mental Health Association says medical assistance in dying for psychiatric patients should remain illegal.
25 August 2017   HEALTH CARE SYSTEM MUST BE CHANGED, SAYS CMA
The Canadian Medical Association says changes need to be made within the country's health care system to meet the needs of more and more seniors.
24 August 2017   SUPPORT OF ASSISTED SUICIDE FOR MINORS BY PHYSICIANS
A survey by the Canadian Medical Association reveals that a majority of physicians surveyed are supportive of expanding access to medical aid to die to minors, but not to mental illness people.
22 August 2017   EXPANSION OF ANNUAL SPENDING FOR ELDERS
A new report on the Canada Pension Plan expansion shows that annual spending for elders is expected to reach record levels in the coming decades.
14 August 2017   EXEMPTION FOR RELIGIOUS HOSPITALS?
Dying With Dignity Canada is poised to challenge an Ontario law that exempts religious hospitals from offering assisted suicide. Read more
28 July 2017   ASSISTED SUICIDE STILL PART OF ONTARIO'S PALLIATIVE CARE PLAN
The Ontario Palliative Care Network, an agency responsible for expanding Ontario's network of hospice care, wants early and equitable access to assisted suicide.
24 July 2017   THOUGHTS ON ASSISTED SUICIDE
A Canadian mother says doctor brought up assisted suicide option as sick daughter was within earshot. After saying she was not interested, doctor told her she was "being selfish."
7 July 2017   CANCER: MOST COMMON UNDERLYING CONDITION FOR ASSISTED SUICIDE
548 people were euthananized in Ontario. Cancer was the most common underlying condition in most cases.
6 July 2017   ASSISTED SUICIDE: FEW PHYSICIANS REGISTERED IN ONTARIO
In Ontario, only 74 physicians have signed up to the new phone line that pairs patients seeking medical assistance to die for health care professionals. 
5 July 2017   12 ASSISTED SUICIDE PER MONTH IN VANCOUVER
A study from the B.C. Medical Journal found that there were 72 cases of medically assisted deaths on Vancouver Island from June to December 2016.
3 July 2017   DOCTORS TURN AWAY FROM ASSISTED SUICIDE OVER FEES
Some Canadian doctors are no longer accepting referrals for euthanasia because of inconsistent and insufficient reimbursement for time taken to help patients die.
28 June 2017   WOMAN WITH NON-TERMINAL CONDITIONS FITS CRITERA FOR ASSISTED SUICIDE
In granting a 77-year-old woman with osteoarthritis permission to "receive medical aid to die", the Superior Court of Justice interpreted the law on medical aid in dying more broadly.
27 June 2017   NURSE REFUSING EUTHANISED THEIR PATIENTS FORCED TO RESIGN
In Ontario, a nurse who refused to euthanise patients under the Assisted Suicide Act was forced to resign.
26 June 2017   SERIAL KILLER NURSE
Elizabeth Wettlaufer, a nurse who confessed to killing 8 people in Ontario while on duty, is sentences to 25 years in prison. Read more
15 June 2017   PROTECTION FOR HEALTH PROFESSIONALS AND OTHERS ACT
Manitoba's Bill 34, which would provide protections for medical professionals who do not want to participate in assisted suicide, enters its second reading in the Legislative Assembly.
13 June 2017   REGULATIONS OF THE COLLEGE OF PHYSICIAN IN ONTARIO CHALLENGED
Three organizations and five doctors are challenging the Ontario College of Physicians regulations on medical aid in dying before the courts in order to protect their conscience rights.
12 June 2017   HEARING SET ON WHETHER RIGHT TO ASSISTED SUICIDE VIOLATED BY GOVERNMENT
A court case in British Columbia begins looking into the constitutionality of the federal government's restriction of availability of euthanasia. 
25 May 2017   EUTHANASIA NOT REALLY ABOUT ENDING UNCONTROLLABLE PAIN
A Canadian study published in the New England Journal of Medicine reveals that the primary reason why patients requested assisted dying was to relieve "existential distress". Read more
23 May 2017   ASSISTED DYING CHALLENGE EXPANDS
A second plaintiff has been added to the constitutional challenge to the Trudeau Government's assisted dying legislation to request its extension to people who are not at the end of life.
17 May 2017   CONSCIENTIOUS OBJECTION PROTECTED IN MANITOBA
The government of Manitoba introduces a bill to protect conscientious objection to medically assisted death. Read more
27 April 2017   FIRST INTERIM REPORT ON "MEDICAL ASSISTANCE IN DYING"
The Federal government publishes a first interim report on "medical assistance in dying" (euthanasia and assisted suicide), in which it states that during the first six months of the new Canadian law, from June 17 to December 31, 2016, a total of 907 people have died by euthanasia or assisted suicide.
22 April 2017   GROUPS ON BOTH SIDE OF DEBATE WANT MORE TRANSPARENCY
Pro and anti assisted suicide advocates call for Nova Scotia's Health Authority to be more transparent in releasing stats on those who apply to end their lives.
17 April 2017   ACTIVIST FOR EUTHANASIA COMMITS SUICIDE
Mediatized suicide of young Adam Maier-Clayton, an activist for the legalization of euthanasia for people with mental illness.
6 April 2017   FATAL FLAW IN ONTARIO'S EUTHANASIA BILL
Physicians in Ontario express their concern with Bill 84 for its failure to protect the conscience rights of doctors in Ontario. Read more
2 April 2017   ONTARIO CREATING SERVICE TO HELP PEOPLE ACCESS EUTHANASIA
Ontario's health minister announces that the government will establish a new service to help people get access to euthanasia and assisted suicide.
30 March 2017   EXCLUSION OF EPC BY ONTARIO GOVERNMENT FROM THE BILL 84 HEARINGS
The Ontario Government Committee excludes the Euthanasia Prevention Coalitionfrom the Bill 84 – The Medical Assistance in Dying Statute Law Amendment Act hearings. Although receiving written and oral submissions, the Standing Committee on Finance and Economic Affairs rejected the EPC request to make an oral submission to the committee concerning Bill 84.
20 March 2017   ORGANS FROM EUTHANISED PATIENTS
Doctors are already harvesting organs from Canadian patients who underwent medically assisted death,and ethicists worry it could make it harder for euthanasia patients to voice a last-minute change of heart.
9 March 2017   FEDERAL GOVERNMENT REVISING ASSISTED SUICIDE ELIGIBILITY
The Federal government is reviewing assisted dying eligibility. People being denied its access are the subject of a review.
8 March 2017   MONEY PROMISED BY OTTAWA TO PROVINCES WILL BE PAID GRADUALLY 
Of the $ 11.5 billion pledged to the provinces over the next 10 years, a tiny portion – less than 3% – will be channeled this year to health services. 
26 February 2017     SOME DOCTORS BACKING OUT OF ASSISTED SUICIDE

Some doctors who have helped people end their lives are officially backing out of assisted death as they are no longer willing to participate in assisted death because of emotional distress or fear of prosecution if their decisions are second-guessed.
12 February 2017   EVALUATION OF ASSISTED DEATH IN BC
188 physician-assisted suicides have been registered in British Columbia between June and January.
23 January 2017   ASSISTED SUICIDE NO FINANCIAL BURDENT TO HEALTH SYSTEM
A study published in the Canadian Medical Association Journal concludes that assisted dying could save money.
16 January 2017   CANADIAN BIOETHICISTS CALL FOR ORGAN DONOR EUTHANASIA
An article published in the Journal of Medical Ethics argues for permitting the collection of organs from euthanised persons.
15 January 2017   MANY REQUESTS FOR ASSISTED SUICIDE IN MANITOBA
Far more requests for assisted suicide than anticipated in Manitoba.
Statistics
FAQ
Official Documents