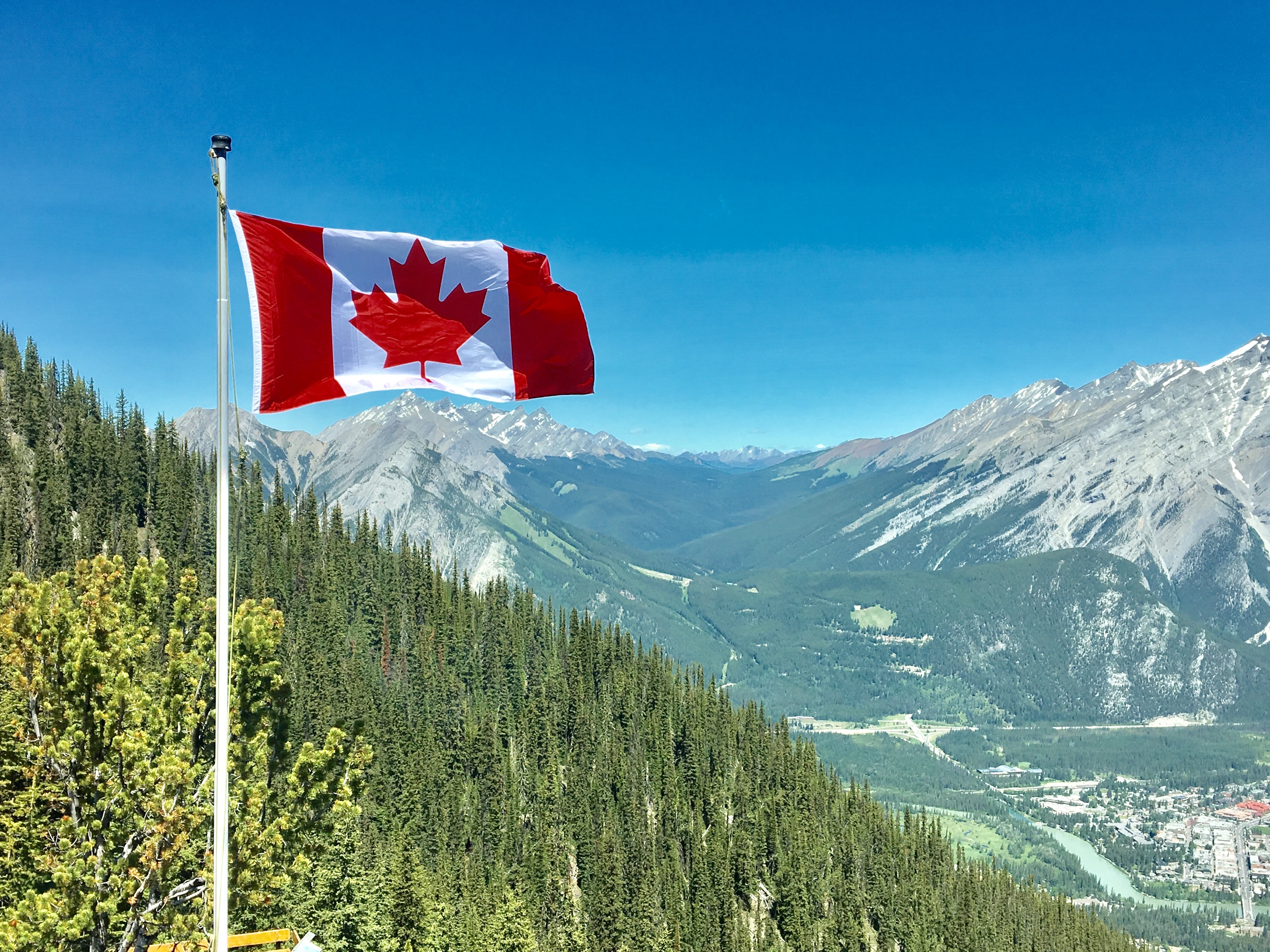 You will find here all the information you need to better understand the issues surrounding assisted suicide and euthanasia in Canada.
News
Statistics
FAQ
Official Documents
News
April 12, 2019   U.N. DISABILITY RIGHTS RAPPORTEUR CONCERNED WITH CANADA'S EUTHANASIA LAW
Ms Devandas Aguilar, UN Special Rapporteur on the rights of persons with disabilities, met with Federal Government April 2nd-12th. On her report, she writes: 
" I am extremely concerned about the implementation of the legislation on medical assistance in dying from a disability perspective. I have been informed that there is no protocol in place to demonstrate that persons with disabilities have been provided with viable alternatives when eligible for assistive dying. I have further received worrisome claims about persons with disabilities in institutions being pressured to seek medical assistance in dying, and practitioners not formally reporting cases involving persons with disabilities. I urge the federal government to investigate these complaints and put into place adequate safeguards to ensure that persons with disabilities do not request assistive dying simply because of the absence of community-based alternatives and palliative care. " 
---
April 11, 2019   FOR ANATOMY LABS IN SEARCH OF CADAVERS, ASSISTED-DYING LAW BRINGS SCHEDULED ARRIVALS, AND EHTICAL COMPLICATIONS
The legalization of euthanasia – called medical assistance in dying (MAID) — in Canada has resulted in some people choosing to donate their bodies to anatomy programs, but it has raised profound ethical issues.
Bruce Wainman, of McMaster University, said the anatomical scientist community needs to establish guidelines around these donations. There are issues about the appropriateness of accepting or using MAID body donations; communication with donors, informed consent, and the transparency surrounding MAID donation with staff, faculty and students.
"We had zero direction on this," Dr. Wainman said. "There's absolutely nothing in law talking about the acquisition of bodies after medical assistance in dying."
---
April 9, 2019   NOVA SCOTIA'S PRESUMED-CONSENT BILL FOR ORGAN DONATION POISED TO BECOME LAW
Nova Scotia legislation that presumes consent for organ donations is poised to become law, with a key official saying the new system will address concerns raised by civil libertarians and others.
Once passed, the legislation isn't expected to take effect for at least a year to allow time for planning, education and public awareness.
---
April 8, 2019   MAJORITY OF CANADA'S NEW GENERATION OF DOCTORS WOULD OFFER EUTHANASIA, STUDY SAYS
A new study out of McGill University shows that the next generation of Canadian physicians will be more open to helping their ailing patients end their lives through medical assistance in dying (MAID).
Of 1,200 medical students surveyed during the 2016-2017 academic year, 71 per cent reported they would be willing to provide legal medical assistance in dying to their patients.
---
April 6, 2019   INDIGENOUS PALLIATIVE CARE STRATEGY HELPS PEOPLE DIE AT HOME
Helping people in First Nations in Ontario develop a palliative care strategy for their community is an issue Holly Prince, who is a project manager at Lakehead University's Centre for Research and Education on Aging and Health (CERAH) in Thunder Bay, has been working on for years.
Her efforts lead her to be named the Innovator of the Year, in 2018, by the International Congress on Palliative Care.
---
April 3, 2019   MINISTER GINETTE PETITPAS TAYLOR ANNOUNCES THE ESTABLISHMENT OF THE CANADIAN PAIN TASK FORCE 
The Honourable Ginette Petitpas Taylor, Minister of Health, announced the establishment of the Canadian Pain Task Force at the Canadian Pain Society's 40th Annual Scientific Meeting in Toronto. The Canadian Pain Task Force will help the Government of Canada to address the barriers that may prevent people with chronic pain from receiving the health services they need.
---
March 28, 2019   ONTARIO EUTHANASIA DEATHS INCREASE BY 78%
The 2018 Ontario report states that there were 2529 reported assisted deaths since legalization (June 17, 2016)
According to the Ontario Coroner's office there were 1499 reported assisted deaths in 2018, 841 reported assisted deaths in 2017 and 189 reported assisted deaths in 2016.
---
March 21, 2019   ALBERTA'S PUBLICLY-FUNDED HOSPITALS SHOULD BE REQUIRED TO ALLOW ASSISTED DYING, POLL SAYS 
A poll of Albertans shows that 80 per cent support the idea that publicly-funded hospitals in the province should be required to allow medically-assisted death if the hospital is physically capable of doing so.
As well, 77 per cent disagree with the province's current practice of allowing hospitals to refuse to allow the service because of their beliefs or religious affiliation, says the poll.
---
March 9, 2019   PALLIATIVE CARE TEAM HELPS THE HOMELESS
The Palliative Education and Care for the Homeless (PEACH) in Toronto takes care of the homeless people in the city, providing for them with palliative care. 
---
March 6, 2019   SHELTER HOUSE STAFF RECEIVE TRAINING IN PALLIATIVE APPROACHE TO CARE
A new training program in Thunder Bay will provide shelter support workers with knowledge and training on how to support homeless people dealing with life-threatening illnesses or in need of palliative services.
---
6 March 2019   EUTHANASIA NUMBERS ON THE RISE IN ALBERTA (+50%)
The number of euthanasia cases in Alberta has now reached 600 since the implentation of the practice according to Alberta Health Services data. 
---
February 13, 2019   AT LEAST 14 ISLANDERS HAVE NOW RECEIVED EUTHANASIA
Bill C-14 became law in June 2016, allowing medical assistance in dying. From that time until the end of October 2018, Health PEI received 22 requests for the service, and 13 patients were euthanised. Health PEI had previously reported six of those deaths were in 2017. Most were men aged 59 to 74. In addition, a man was euthanised on February 9. 
---
February 6, 2019   NEW OTTAWA PROGRAM AIMS TO HELP PEOPLE  LIVE WELL AT THE END OF THEIR LIVES
Launch of the Healthy End of Life Project (HELP) in Ottawa. The three-year research project is based on a model developed in Melbourne, Australia. It aims to help communities support people to live well at the end of their lives, surrounded by family, friends and social networks. It also aims to help people talk about death and dying and to ask for and accept help when they need it.
---
February 6, 2019   NEW OTTAWA PROGRAM AIMS TO HELP PEOPLE LIVE WELL AT THE END OF THEIR LIVES
HELP Ottawa is a ground breaking, community-based initiative to support people with advanced age, frailty, chronic and/or life-limiting illness to live at home or in the community as long as possible. Designed to create a collaborative end of life culture, this three-year project will focus on strengthening family, community and organizational capacity while enhancing and strengthening links between health services, community programs, neighbourhoods and the broader community.
---
February 6, 2019   CANADIAN MEDIA PROMOTE EUTHANASIA LOBBY PETITION
Several of Canada's major media have even included links to the online euthanasia lobby petition to extend euthanasia to people who are incompetent but previously requested assisted death.
---
February 5, 2019   CANADIAN PARLIAMENT TO DEBATE CONSCIENCE RIGHTS BILL
Bill C-418 will be debated by parliament in the near future. It makes it an offence to intimidate a medical practitioner, nurse practitioner, pharmacist or any other health care professional for the purpose of compelling them to take part, directly or indirectly, in the provision of euthanasia. 
---
January 29, 2019   GROUP CHALLENGES RULLING REQUIRING DOCTORS TO GIVE REFERRALS FOR SERVICES THAT CLASH WITH BELIEFS
Ontario doctors challenging a court ruling that found physicians must give referrals for medical services that clash with their moral or religious beliefs say there is no proof that removing that requirement would hamper patients seeking treatment.
---
January 10, 2019   CANADIAN DISABILITY GROUPS: 'FRIGHTENING IMPLICATIONS' TO EXPANDING ASSISTED SUICIDE
While many disability groups fought the initial push to legalize assisted suicide in Canada three years ago, they are having to fight again as efforts to expand access to assisted suicide to the disabled in the country continue. In Canada, only those facing "foreseeable" death are eligible for assisted suicide. This week, two people from Montreal, Jean Truchon, 49, and Nicole Gladu, 73, started their legal battle in the Quebec Superior Court to expand access to assisted suicide to people with disabilities and severe health problems.
---
January 7, 2019   TWO QUEBECERS SUFFERING FROM INCURABLE DEGENERATIVE DISEASES CHALLENGE ASSISTED DYING LAWS
Jean Truchon and Nicole Gladu do not qualify to have a physician end their lives because, despite their suffering, they are not considered to be at the end of life. Ms. Gladu suffers from post-polio syndrome and Mr. Truchon has cerebral palsy.
---
January 3, 2019   THE NEXT FRONTIER IN THE 'RIGHT TO DIE': ADVANCE REQUESTS, MINORS AND THE MENTALLY ILL
Canadians are walking into new territory on the right to die, commencing a debate over whether Parliament should allow minors and the mentally ill to end their lives with the help of a doctor. Just days before breaking for the holidays, the Liberal government received three expert panel reports from the Council of Canadian Academies which looked at the possibility of extending medical assistance in dying (MAID) to 'mature' minors — people under age 18 considered by doctors to be capable of directing their own care — people with psychiatric conditions and those making requests in advance.
---
12 December 2018   REPORT OF CCA ON EUTHANASIA EXTENSION
In December 2016, the Council of Canadian Academies (CCA) was asked by then Minister of Health Jane Philpott and Minister of Justice and Attorney General of Canada Jody Wilson-Raybould to undertake independent reviews related to medical assistance in dying (MAID). Specifically, the CCA was tasked with examining three particularly complex types of requests for MAID that were identified for further review and study in the legislation passed by Parliament in 2016: requests by mature minors, advance requests, and requests where a mental disorder is the sole underlying medical condition.
---
15 November 2018   PEOPLE SEEKING EUTHANASIA CAN NOW CALL SASK.'S HEALTH LINE
As of November 1, the provincial 811 health line — staffed with clinicians to provide general health information and advice — can connect people to the provincial manager of the MAID program.
---
14 November 2018   TIME FOR THE HEALTH MINISTER TO STEP UP: CRITICS CALL FOR END TO COVENANT HEALTH ASSISTED-DYING POLICY
Health Minister Sarah Hoffman has tolerated policy that caused patient suffering. Critics are demanding that Health Minister Sarah Hoffman finally order an end to a Covenant Health policy that has traumatized some terminally ill patients seeking an assisted death.
---
13 November 2018   CANADIAN HOSPITAL WAITING ROOM PROMOTES EUTHANASIA
The ad makes no mention of palliative care or other means to reduce or eliminate suffering without killing. It does not describe that counseling can help people regain the desire to live. There is no hint that suicide prevention services might be available. And it obscures the fact that MAiD is a euphemism for homicide by lethal injection.Think about how shockingly far the culture of death has penetrated Canada since the country's Supreme Court imposed it on the entire country three years ago.
---
9 November 2018   THE CANADIAN EUTHANASIA EXPRESS ROLLS ON
"The right to life can be flipped into a right to die" – an opinion written by Margaret Somerville. 
---
1 November 2018   EUTHANASIA: WHERE DO WE STAND TWO YEARS LATER?
This article identifies issues physicians may encounter when asked to provide MAID. In addition to carefully considering and applying the eligibility criteria and safeguards in the Criminal Code, physicians involved in MAID must comply with provincial and territorial laws and regulations, reporting requirements, as well as College and hospital policies. Physicians who have provided MAID on several occasions need to ensure they continue to have a thorough approach to assessing each request for MAID based on the individual circumstances of their patient.
---
1 November 2018   NOVATION SCOTIA WOMAN'S DEATH IS PART OF A CAMPAIGN TO EXPAND EUTHANASIA
Audrey Parker, who has been working with the euthanasia lobby group, Dying with Dignity, is promoting the extension of euthanasia to people who are incompetent, but made a previous request, is scheduled to die by euthanasia today. Parker argues that she is dying early because if she became incompetent, she will not qualify for euthanasia in Canada.
---
30 October 2018   ANDERSON TABLES BILL TO PROTECT CONSCIENCE RIGHTS OF HEALTH CARE PROFESSIONNALS
David Anderson, MP for Cypress Hills–-Grasslands tabled Bill C-418, the Protection of Freedom of Conscience Act, to protect conscience rights for health care professionals.The purpose of the Protection of Freedom of Conscience Act is to protect the rights of health care professionals to conscientiously object to participation in medical assistance in dying (MAiD), making it an offence to intimidate or try to force a health care professional to be involved in MAiD. It also makes it an offence to fire or refuse to employ a health care professional for refusing to take part, directly or indirectly, in the provision of MAiD. Read more
---
30 October 2018   WAS EUTHANASIA DISPUTE BEHIND CAM-WMA SPLIT?
A long-running dispute over euthanasia between the Canadian Medical Association (CMA) and the World Medical Association (WMA) may have contributed to the CMA's decision to resign from the global medical body, according to some Canadian doctors. Read more
---
30 October 2018   HEALTH MINISTER SARAH HOFFMAN DODGES QUESTIONS ABOUT 'INHUMANE' COVENANT HEALTH POLICY
Health Minister Sarah Hoffman refused Tuesday to explain what, if anything, she did to address a Covenant Health policy that forced a terminally ill patient to have her assisted-dying assessment on a sidewalk outside the Edmonton General.
---
25 October 2018   ALBERTA DOESN'T TRACK HOW MANY PATIENTS TRANSFERRED FOR EUTHANASIA ASSESSMENTS
Neither Covenant Health nor Alberta Health Services tracks exactly how many patients have been forced to leave Covenant's health facilities for medical-assistance-in-dying assessments, and for the procedure itself. But new federal rules that take effect Nov. 1 will require all doctors and nurse practitioners to report that information directly to Alberta Health Minister Sarah Hoffman, who will then forward it to Health Canada.
---
17 October 2018   NURSES MAKING CONSCIENTIOUS OBJECTIONS TO ETHICALLY-RELEVANT POLICIES LACK SUPPORT
One-on-one interviews with eight nurses in Ontario revealed that nurses making conscientious objections to ethically-relevant policies lack concrete supports and need protection in healthcare practice settings. The authors of the Journal of Advanced Nursing study noted that healthcare practice is becoming more ethically complex, and nurses need to be able to address their issues of conscience to care that they ethically disagree with. 
---
16 October 2018   VANCOUVER ISLAND RECORDS HIGHEST RATE OF EUTHANASIA IN CANADA
The rate of medically assisted deaths on Vancouver Island is about five times higher than in the rest of Canada, a new report from Island Health shows.
---
16 October 2018   IN CANADA, EUTHANASIA YES – PALLIATIVE CARE, NOT SO MUCH
An article written by Wesley J. Smith describing the contrast between euthanasia and palliative care in Canada.
---
11 October 2018   CANADIAN ASSOCIATION OF RETIRED PERSONS IS PRESSURING GOVERNMENTS TO FORCE MEDICAL INSTITUTIONS TO KILL
The Canadian Association of Retired Persons (CARP) released its policy platform for the 2019 Federal election. CARP is focusing on 19 areas for action including pressuring the government to force every medical institution that receives government funding to provide euthanasia, also known as Medical Assistance in Dying (MAiD).
---
10 October 2018   CANADIAN HOSPITAL UNVEILS PHYSICIAN-ASSISTED SUICIDE PLAN FOR "SICK KIDS"
Toronto's Hospital for Sick Children recently unveiled a plan for how to terminate the lives of terminally ill kids—with or without parental consent. This next step for physician-assisted suicide in Canada is shocking, yet unsurprising, given international trends. Read more here, here, here and here
---
7 October 2018   CANADIAN DOCTORS QUIT WORLD MEDICAL ASSOCIATION OVER PLAGIARISM ALLEGATIONS
The dispute between the Canadian Medical Association (CMA) and the World Medical Association (WMA) erupted at a Reykjavik conference for the WMA this weekend, highlighting a divide among professionals on how to deal with a peer accused of passing off the work of others as his own. But what appears to be the real issue for the CMA is its failure to pass a motion during the conference to change the position of WMA on euthanasia. 
---
25 September 2018   SUPPORT FOR FAMILIES WITH CRITICALLY ILL LOVED ONES
Today, millions of Canadians provide informal care and support for seriously ill family members. That is why in Budget 2017 the Government of Canada announced a commitment to support family caregivers with Employment Insurance benefits that are more flexible, inclusive and easier to access.
---
22 September 2018   CANADA LAYING GROUNDWORK FOR CHILD EUTHANASIA
Euthanasia, or "medical aid in dying", was authorised by Canada's Supreme Court in June 2016. It was a controversial decision and the controversy is far from over. Three issues were left hanging: euthanasia for "mature minors", euthanasia for people with mental illness, and advance directives for euthanasia. The government asked the Council of Canadian Academies to produce a report on these issues by December this year.
---
15 September 2018   AMEND LAW TO ALLOW ORGAN DONORS EUTHANASIA, SAY CANADIAN DOCTORS
Canadian legislation and medical protocols need to be tweaked to allow euthanasia with organ donation, according to an opinion piece in the New England Journal of Medicine. Two doctors from Western University, in Ontario, and Robert Truog, a Harvard Medical School bioethicist, outline the changes that will be needed to ensure that patients can give as many healthy organs as possible.
---
6 September 2018   PRESSURE FROM CANADIAN AND DUTCH MEDICAL ASSOCIATIONS ON WORLD MEDICAL ASSOCIATION
The Journal of the World Medical Association (WMJ) in its August 2018 edition reported that the Canadian Medical Association (CMA) and the Royal Dutch Medical Association (KNMG) are pressuring the World Medical Association (WMA) to change its position in opposition to euthanasia and assisted suicide. 
---
6 September 2018   CONSERVATIVE PARTY OF CANADA OPPOSES EXPANSION OF EUTHANASIA
The Conservative Party of Canada (CPC) Policy Convention (August 25) in Halifax overwhelmingly supported a party policy opposing the expansion of euthanasia (MAiD). The policy stated that the CPC: "Opposed the extension of euthanasia and assisted suicide to minors, to people who are not competent and people who live with psychological suffering."
---
29 August 2018   EUTHANASIA NEEDS MORE MONITORING
In the early days of Canada's public conversation about Medical Assistance in Dying (MAID), Dr. Jeff Blackmer, then vice president of the Canadian Medical Association, expressed the gravitas of the policy choices that lay ahead as "no less than a sea change" to the ethos and culture of the medical profession.
---
28 August 2018   SUPREME COURT ASKED TO HEAR APPEAL SEEKING FASTER TRIAL ON ASSISTED DYING
The British Columbia Civil Liberties Association is asking the top court to reject the federal government's contention that the facts on which the Supreme Court struck down the ban on assisted dying three years ago are not applicable to the new federal law.
---
2 August 2018   CHRONICALLY ILL MAN RELEASES AUDIO OF HOSPITAL STAFF OFFERING EUTHANASIA
An Ontario man suffering from an incurable neurological disease has provided CTV News with audio recordings that he says are proof that hospital staff offered him medically assisted death, despite his repeated requests to live at home.
---
12 July 2018   ROBERT LATIMER SEEKING PARDON FOR KILLING OF SEVERELY DISABLED DAUGHTER
Decades after Robert Latimer killed his severely disabled daughter in what he maintains was an act of mercy, his Vancouver lawyer has filed an application to have his murder conviction pardoned. Read more
---
21 June 2018   NUMBER OF CANADIANS CHOOSING EUTHANASIA JUMPS 30%
There were 1,523 medically assisted deaths in Canada in the last six-month reporting period — a nearly 30 per cent increase over the previous six months. Cancer was the most common underlying medical condition in reported assisted death cases, cited in about 65 per cent of all medically assisted deaths, according to the report from Health Canada. Read more here and here
---
28 May 2018   BC CIVIL LIBERTIES ASSOCIATION AIMS TO SPEED UP LEGAL CHALLENGE TO FEDERAL EUTHANASIA LAW
The BCCLA is headed back to court, hoping to convince a B.C. Court of Appeal judge to speed up the civil-rights group's fight to change Canada's doctor-assisted dying legislation. The BCCLA hopes the appeals court will allow the organization to challenge the government's legislation, Bill C-14, at a trial, without rehashing what's already been decided by the Supreme Court of Canada. That includes whether assisted dying is ethical and whether Canadians are in support of it.
---
7 May 2018   HEALTH CANADA LAUNCHES CONSULTATIONS ON PALLIATIVE CARE FRAMEWORK
Health Canada launched a public consultation on a framework for palliative care in Canada. A framework will help support improved access to palliative care and will provide a useful reference point across jurisdictions to help identify opportunities, address gaps, and share promising practices.
---
26 March 2018   CAMPAIGN IN CANADA TO TEACH PEOPLE HOW TO DIE
Philip Nitschke, Exit International Founder, launches a campaign in Canada aimed at teaching people how to die.
---
15 March 2018   OFFERED DEATH, TERMINALLY ILL ONTARIO MAN FILES LAWSUIT
Roger Foley launches a lawsuit alleging that Ontario health officials will not provide him with the care he desires but instead offer assisted suicide.
---
1 February 2018   57 NEW BRUNSWICKERS HAVE RECEIVED ASSISTED SUICIDE
---
31 January 2018   ONTARIO SUPERIOR COURT RULES ON PHYSICIANS
The Ontario Superior Court unanimously upholds a rule that physicians opposed to euthanasia must refer patients to doctors who will assist them with suicide. Read more here and here
---
29 January 2018   BC HAS THE HIGHEST RATE OF ASSISTED SUICIDE IN CANADA
"In fact, in the first 11 months of 2017, nearly half of all medically assisted deaths in British Columbia happened in areas covered by Island Health. In this region, which includes Vancouver Island and the Gulf Islands, 3.5 per cent of all deaths were medically assisted, compared to just 1.7 per cent for the whole province. "
---
18 January 2018   NS MAN CAN'T RECEIVED ASSISTED SUICIDE
A Nova Scotian is unable to receive assisted suicide due to a lack of personnel.
---
16 January 2018   ALBERTA NEEDS LEGISLATION TO ENSURE EUTHANASIA IS ACCESSED EQUALLY: ADVOCATES
The province is under fire for allowing faith-based hospitals in Alberta to deny the rights of patients who want medically assisted death. Brad Peter from Dying with Dignity Canada joins Shaye Ganam to talk about a petition is urging people to take a stand.
---
15 January 2018   NEW PETITION CALLS ON FAIR ACCESS TO ASSISTED SUICIDE
Dying with Dignity releases a new petition calling on Canada to ensure fair access to euthanasia at all health facilities.
---
11 January 2018   DO RELIGIOUS HOSPITALS HAVE TO BE FORCED TO OFFER EUTHANASIA?
The transfer of a patient from Vancouver's Saint Paul Hospital raises the question of whether religious hospitals should be forced to offer euthanasia within their walls.
---
7 January 2018   ASSISTED SUICIDE SPARKS SCANDAL AT CANDIAN JEWISH ELDERLY HOME
A Jewish Care Home files a complaint against a euthanasia doctor for sneaking into the institution and euthanising a patient. Read more
---
21 December 2017   ASSISTED IN DYING IN SASKATCHEWAN
Medical aid in dying" is considered a suicide in Saskatchewan.
---
16 December 2017   HEALTH CANADA ANNOUNCEMENT: NEW CONSULTATION
the Government of Canada published draft regulations in Canada Gazette, Part I, a key step in creating a federal, pan-Canadian monitoring system on medical assistance in dying. Canadians and key stakeholders have an opportunity to review the regulations being proposed by the federal government and provide written comments.
---
12 December 2017   CBC CAMERA ROLLS AS DOCTOR GIVES LETHAL INJECTION TO PATIENT
The CBC airs a mini-documentary about assisted suicide that features a doctor giving a lethal injection to a patient.
---
22 November 2017   PARENTS WANT DOCTORS TO EUTHANISE THEIR DISABLE CHILDREN
According to a survey conducted by the Canadian Paediatric Society (CPS), paediatricians are already increasingly being asked by parents to euthanise disabled or dying children and infants
---
26 October 2017   CHILD EUTHANASIA: A MATTER OF TIME?
According to the Canadian Paediatric Society, parents are increasingly asking to have the option of medically assisted death for their children. Read more
---
20 October 2017   NUMBER OF ASSISTED SUICIDE ON THE RISE IN MANITOBA
The number of people reaching out to the special team that delivers assisted death in Manitoba has significantly grown since July. Eighty-five people have contacted the " Medical Assistance in Dying " (MAID) team from July to Oct. 10, with 14 receiving assisted suicide, according to numbers from the Winnipeg Regional Health Authority.
---
17 October 2017   LAW EXENTSION IN BC 
A court case in British Columbia is already seeking to expand Canada's euthanasia law. Read more
---
12 October 2017   CANADA EUTHANIZES THOUSAND OF PATIENTS TO SAVE MONEY
With a growing number of cases of euthanasia in Canada, the recent publication of a study showing the economic benefits of euthanasia and assisted suicide in Canada raises concerns. Read more
---
9 October 2017   2ND INTERIM REPORT ON MAID
A "2nd Interim Report on Medical Assistance in Dying in Canada" is published by the canadian Department of Health. Read more
---
6 October 2017   NUMBER OF PEOPLE REQUESTING ASSISTED SUICIDE ON THE RISE
According to a report published by the federal Department of Health, the number of patients who have used medical assistance in dying in Canada has jumped by nearly 50% in recent months.
---
5 October 2017   WOMAN SUES FOR DISCONNECTING HUSBAND
A woman files a lawsuit against the Winnipeg Regional Health Authority, alleging that the medical team disconnected her husband without consent. Read more
---
24 September 2017   PEOPLE SEEKING EUTHANASIA IN NB CAN'T GET IT

The Nova Scotia Health Authority reports that of 64 referrals made for medical assistance in dying, 23 were completed between Jan. 1 and Canada Day.
---
18 September 2017   DIFFICULTIES IN PALLIATIVE CARE
According to a report by the Canadian Partnership Against Cancer, patients who could benefit from palliative care could not be identified, assessed, and oriented early enough in the course of the disease so that appropriate care can be integrated as soon as possible in their care plan.
---
9 September 2017  OPPOSITION AGAINST EUTHANASIA FOR PSYCHIATRIC REASONS
The Canadian Mental Health Association says medical assistance in dying for psychiatric patients should remain illegal.
---
25 August 2017   HEALTH CARE SYSTEM MUST BE CHANGED, SAYS CMA
The Canadian Medical Association says changes need to be made within the country's health care system to meet the needs of more and more seniors.
---
24 August 2017   SUPPORT OF ASSISTED SUICIDE FOR MINORS BY PHYSICIANS
A survey by the Canadian Medical Association reveals that a majority of physicians surveyed are supportive of expanding access to medical aid to die to minors, but not to mental illness people.
---
22 August 2017   EXPANSION OF ANNUAL SPENDING FOR ELDERS
A new report on the Canada Pension Plan expansion shows that annual spending for elders is expected to reach record levels in the coming decades.
---
14 August 2017   EXEMPTION FOR RELIGIOUS HOSPITALS?
Dying With Dignity Canada is poised to challenge an Ontario law that exempts religious hospitals from offering assisted suicide. Read more
---
28 July 2017   ASSISTED SUICIDE STILL PART OF ONTARIO'S PALLIATIVE CARE PLAN
The Ontario Palliative Care Network, an agency responsible for expanding Ontario's network of hospice care, wants early and equitable access to assisted suicide.
---
24 July 2017   THOUGHTS ON ASSISTED SUICIDE
A Canadian mother says doctor brought up assisted suicide option as sick daughter was within earshot. After saying she was not interested, doctor told her she was "being selfish."
---
7 July 2017   CANCER: MOST COMMON UNDERLYING CONDITION FOR ASSISTED SUICIDE
548 people were euthananized in Ontario. Cancer was the most common underlying condition in most cases.
---
6 July 2017   ASSISTED SUICIDE: FEW PHYSICIANS REGISTERED IN ONTARIO
In Ontario, only 74 physicians have signed up to the new phone line that pairs patients seeking medical assistance to die for health care professionals. 
---
5 July 2017   12 ASSISTED SUICIDE PER MONTH IN VANCOUVER
A study from the B.C. Medical Journal found that there were 72 cases of medically assisted deaths on Vancouver Island from June to December 2016.
---
3 July 2017   DOCTORS TURN AWAY FROM ASSISTED SUICIDE OVER FEES
Some Canadian doctors are no longer accepting referrals for euthanasia because of inconsistent and insufficient reimbursement for time taken to help patients die.
---
28 June 2017   WOMAN WITH NON-TERMINAL CONDITIONS FITS CRITERA FOR ASSISTED SUICIDE
In granting a 77-year-old woman with osteoarthritis permission to "receive medical aid to die", the Superior Court of Justice interpreted the law on medical aid in dying more broadly.
---
27 June 2017   NURSE REFUSING EUTHANISED THEIR PATIENTS FORCED TO RESIGN
In Ontario, a nurse who refused to euthanise patients under the Assisted Suicide Act was forced to resign.
---
26 June 2017   SERIAL KILLER NURSE
Elizabeth Wettlaufer, a nurse who confessed to killing 8 people in Ontario while on duty, is sentences to 25 years in prison. Read more
---
15 June 2017   PROTECTION FOR HEALTH PROFESSIONALS AND OTHERS ACT
Manitoba's Bill 34, which would provide protections for medical professionals who do not want to participate in assisted suicide, enters its second reading in the Legislative Assembly.
---
13 June 2017   REGULATIONS OF THE COLLEGE OF PHYSICIAN IN ONTARIO CHALLENGED
Three organizations and five doctors are challenging the Ontario College of Physicians regulations on medical aid in dying before the courts in order to protect their conscience rights.
---
12 June 2017   HEARING SET ON WHETHER RIGHT TO ASSISTED SUICIDE VIOLATED BY GOVERNMENT
A court case in British Columbia begins looking into the constitutionality of the federal government's restriction of availability of euthanasia. 
---
25 May 2017   EUTHANASIA NOT REALLY ABOUT ENDING UNCONTROLLABLE PAIN
A Canadian study published in the New England Journal of Medicine reveals that the primary reason why patients requested assisted dying was to relieve "existential distress". Read more
---
23 May 2017   ASSISTED DYING CHALLENGE EXPANDS
A second plaintiff has been added to the constitutional challenge to the Trudeau Government's assisted dying legislation to request its extension to people who are not at the end of life.
---
17 May 2017   CONSCIENTIOUS OBJECTION PROTECTED IN MANITOBA
The government of Manitoba introduces a bill to protect conscientious objection to medically assisted death. Read more
---
27 April 2017   FIRST INTERIM REPORT ON "MEDICAL ASSISTANCE IN DYING"
The Federal government publishes a first interim report on "medical assistance in dying" (euthanasia and assisted suicide), in which it states that during the first six months of the new Canadian law, from June 17 to December 31, 2016, a total of 907 people have died by euthanasia or assisted suicide.
---
22 April 2017   GROUPS ON BOTH SIDE OF DEBATE WANT MORE TRANSPARENCY
Pro and anti assisted suicide advocates call for Nova Scotia's Health Authority to be more transparent in releasing stats on those who apply to end their lives.
---
17 April 2017   ACTIVIST FOR EUTHANASIA COMMITS SUICIDE
Mediatized suicide of young Adam Maier-Clayton, an activist for the legalization of euthanasia for people with mental illness.
---
6 April 2017   FATAL FLAW IN ONTARIO'S EUTHANASIA BILL
Physicians in Ontario express their concern with Bill 84 for its failure to protect the conscience rights of doctors in Ontario. Read more
---
4 April 2017   A LOOK AT PROGRESS ON EUTHANASIA GUIDELINES ACCROSS CANADA
Shine A Light, a project of Dying With Dignity Canada, aims to highlight the barriers facing Canadians who want to access their right to assisted dying. It comes at a time when provinces are still working on refining their guidelines for physician-assisted death.
---
2 April 2017   ONTARIO CREATING SERVICE TO HELP PEOPLE ACCESS EUTHANASIA
Ontario's health minister announces that the government will establish a new service to help people get access to euthanasia and assisted suicide.
---
30 March 2017   EXCLUSION OF EPC BY ONTARIO GOVERNMENT FROM THE BILL 84 HEARINGS
The Ontario Government Committee excludes the Euthanasia Prevention Coalitionfrom the Bill 84 – The Medical Assistance in Dying Statute Law Amendment Act hearings. Although receiving written and oral submissions, the Standing Committee on Finance and Economic Affairs rejected the EPC request to make an oral submission to the committee concerning Bill 84.
---
20 March 2017   ORGANS FROM EUTHANISED PATIENTS
Doctors are already harvesting organs from Canadian patients who underwent medically assisted death,and ethicists worry it could make it harder for euthanasia patients to voice a last-minute change of heart.
---
9 March 2017   FEDERAL GOVERNMENT REVISING ASSISTED SUICIDE ELIGIBILITY
The Federal government is reviewing assisted dying eligibility. People being denied its access are the subject of a review.
---
8 March 2017   MONEY PROMISED BY OTTAWA TO PROVINCES WILL BE PAID GRADUALLY 
Of the $ 11.5 billion pledged to the provinces over the next 10 years, a tiny portion – less than 3% – will be channeled this year to health services. 
---
26 February 2017     SOME DOCTORS BACKING OUT OF ASSISTED SUICIDE

Some doctors who have helped people end their lives are officially backing out of assisted death as they are no longer willing to participate in assisted death because of emotional distress or fear of prosecution if their decisions are second-guessed.
---
12 February 2017   EVALUATION OF ASSISTED DEATH IN BC
188 physician-assisted suicides have been registered in British Columbia between June and January.
---
23 January 2017   ASSISTED SUICIDE NO FINANCIAL BURDENT TO HEALTH SYSTEM
A study published in the Canadian Medical Association Journal concludes that assisted dying could save money.
---
16 January 2017   CANADIAN BIOETHICISTS CALL FOR ORGAN DONOR EUTHANASIA
An article published in the Journal of Medical Ethics argues for permitting the collection of organs from euthanised persons.
---
15 January 2017   MANY REQUESTS FOR ASSISTED SUICIDE IN MANITOBA
Far more requests for assisted suicide than anticipated in Manitoba.
---
Statistics
FAQ
Official Documents