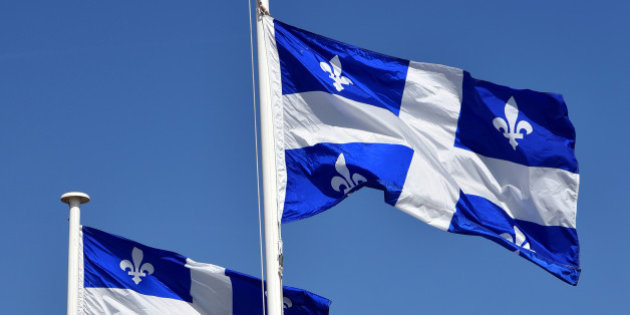 You will find here all the information you need to better understand the issues surrounding assisted suicide and euthanasia in the Province of Quebec.
News
July 21, 2019   END OF STRIKES FOR 1000 EMPLOYEES OF ELDERLY HOMES
1,000 unionized workers at nine seniors' residences triggered a week-long strike. The employees are asking for an hourly wage of $ 15 and an increase of $ 1 per year for the next 3 years. The average salary in private homes is estimated at $ 13.50 an hour.
1000 workers of nine private seniors' residences returned to work after a week of strike, without any advance in negotiations. The Union of Service Employees (SQEES-FTQ) does not exclude the possibility of an unlimited general strike this fall.
---
July 4, 2019   MONTREAL'S SENIORS ESPECIALLY VULNERABLE DURING HEAT WAVE
The first heat wave in 2018 made several victims among the 65+ years old. Experts are now concerned about how governments are communicating with the older public.
---
June 25, 2019   AN IMPORTANT PROJECT IN SOCIAL GERIATRICS IS SET UP IN MONTREAL
The initiative, which will receive 400 000$ from the government, is based upon the idea of "benevolent community". One of its goal is to train employees from various businesses and shops to be able to interact correctly with elders that are vulnerable in general of suffering from confusion or dementia.
---
June 10, 2019   LEAKS FROM EXPERTS' REPORT : TOWARDS A BROADENING OF "MEDICAL ASSISTANCE IN DYING"
According to documents obtained by La Presse, the committee mandated by Québec will recommend to the government that the suffering "of persons who are unable to consent to their care be shortened when they have previously expressed their will to do so".
Leaks that foreshadow a disturbing easing of the current Act respecting end-of-life care criteria.
---
June 3, 2019   QUEBEC INVESTS IN SOCIAL GERIATRICS
Financial support of $1.3 million is provided to the Advancement of Gerontology and Social Geriatrics Foundation (AGES) to combat the isolation of seniors. Three projects are expected to emerge in three regions of Quebec.
About 50% of people over the age of 80 say they feel lonely, and men over the age of 80 have the highest suicide rate of any age group, according to Minister Marguerite Blais, who made the announcement for the government.
---
May 28, 2019   MICHEL CADOTTE TO SERVE TWO YEARS IN PRISON FOR KILLING AILING WIFE
Michel Cadotte, who was convicted of manslaughter in the 2017 killing of his wife suffering from Alzheimer, was sentenced to two years in prison, less a day. While the Crown had asked for eight years in prison, defence lawyers had recommended a sentence of between six months and a year.
---
May 1, 2019   QUEBEC'S COLLEGE OF PHYSICIANS SAYS NURSE PRACTITIONERS SHOULD CREATE THEIR OWN GUIDELINES
The Quebec College of Physicians has agreed that nurse practitioners should be independent and allowed to establish their own guidelines. Quebec's health minister says a bill will be tabled in the fall so that the nurses will no longer have to work under a doctor's supervision.
---
April 3, 2019   MORE QUEBECERS ARE SEEKING EUTHANASIA, REPORT SUGGESTS
The number of Quebecers seeking medically assisted death has been growing constantly since 2015, according to a report tabled in the National Assembly on Wednesday.
According to the report, produced by the Commission sur les soins de fin de vie, 1,632 people received euthanasia between Dec. 10, 2015, and March 31, 2018.
Here are the main numbers:
– 2462 requests
– 1632 euthanasias
– 10 times more euthanasias than predicted
– 67% administered in hospital, 20% at home, 10% in CHSLD, 1% in palliative care hospice
– Average age: 73 ans
– 98,3% of physicians don't do euthanasia
– Main diagnosis: cancer (78%)
– Estimated vital prognosis: 6 months and under (90%)
– Of the 1492 requests that the Commission analyzed, 4% did not respect the law
Read report (in french)
---
March 8, 2019   MICHEL CADOTTE SENTENCING: FAMILIES SAY THEY UNDERSTAND, BUT DO NOT FORGIVE  
Hanaé Désautels, one of Jocelyne Lizotte's granddaughters, testified to the heartbreak of her family since the tragic death of her grandmother. She was accompanied by her father, David Désautels, son of Mrs. Lizotte, and her mother, Nancy Guénette, who also gave their testimony.
---
February 25, 2019   ALZHEIMER AND EUTHANASIA : THE DEBATE WILL WAIT AT THE NATIONAL ASSEMBLY
The MPs will have to wait for the opening of the National Assembly consulations on the extension of euthanasia for people with Alzheimer or mental disability. Health Minister Danielle McCann is awaiting a report from the Expert Panel on the issue of incapacity and euthanasia before moving forward.
---
February 23,2019   MONTREAL MAN FOUND GUILTY OF MANSLAUGHTER IN DEATH OF WIFE WITH LATESTAGE ALZHEIMER'S
A jury has found a Montreal man guilty of manslaughter in the killing of his ailing wife.Michel Cadotte was on trial for second-degree murder in the suffocation death of Jocelyne Lizotte, who was in the last stages of Alzheimer's disease.
---
January 15, 2019   QUEBEC PROFESSIONNAL ORDERS ASK PROVINCE TO CHALLENGE EUTHANASIA LAW
Six Quebec professional orders are calling on the province to challenge the constitutionality of federal legislation on medical assistance in dying. The orders representing physicians, nurse, lawyers, pharmacists, notaries and social workers issued a statement Tuesday saying the status of the law urgently needs clarification.
---
January 13, 2019   SAGUENAY COUPLE'S SUICIDE PACT RENEWS CALL FOR ADVANCED CONSENT FOR ASSISTED SUICIDE
A Saguenay man who told police his wife of 65 years, who has dementia, asked him in a moment of lucidity to help her die could now face charges of inciting suicide. Dying with Dignity CEO Shanaaz Gokool said the case further demonstrates why Quebec and Canada's laws governing medical aid in dying need to be amended to allow patients suffering from Alzheimer's disease or other forms of dementia to provide advanced consent.
---
January 11, 2018   CAQ GOVERNMENT WILL LOOK AT EXTENDING ACCESS TO EUTHANASIA, SAYS PREMIER
Premier François Legault says his government is open to giving those who are seriously ill, but not facing imminent death, access to medically assisted dying. Legault told reporters Thursday he made a campaign promise to look into the issue, and plans to honour that pledge — but warned it will take time.
---
December 9, 2018   EUTHANSIA DEATHS IN QUEBEC RISING RAPIDLY
Quebec's euthanasia law came into effect three years ago, in December 2015. Since then, 1,664 Québécois have been euthanised, according to a report tabled in the Quebec parliament. A total of 845 persons were euthanised in the 9 months from July 2017 to March 2018, compared to 638 for the 12 months from July 2016 to June 2017.
---
October 31, 2018   ASSISTED SUICIDE: DON'T FILL OUT FEDERAL FORMS, QUEBEC DOCTORS TOLD
The Quebec College of Physicians says information required by Health Canada could increase doctors' burden and reveal patients' identities.
---
September 20, 2018   ARCHITECT OF QUEBEC ASSISTED SUICIDE LAW SAYS PROBLEM ISN'T WITH LEGISLATION, BUT HOW IT'S APPLIED
Véronique Hivon says she has sympathy for the family of a man who was initially denied medical aid in dying — but if her party is elected, the law will stand. CBC News first had the story of Bob Blackwood, an Eastern Townships man who was at first denied assisted suicide because one doctor said he was not close enough to a natural death.
---
September 17, 2018   CAQ PLEDGES $5 MILLION FOR ALZHEIMER'S RESEARCH
Coalition Avenir Québec says it will increase provincial funding into Alzheimer's research by $5 million a year if elected, and host public consultations on advanced consent for medically assisted deaths for those suffering from Alzheimer's and related diseases.
---
September 15, 2018   MOST QUEBEC DOCTORS IN SURVEY FAVOR ASSISTED SUICIDE FOR DEMENTED PATIENTS 
The survey conducted by researchers at Université de Sherbrooke and institutions in Belgium and the Netherlands and published in the Canadian Journal of Public Health,  was based on responses from 136 French-speaking physicians in Quebec involved in end-of-life decisions. Physicians favoured continuous deep sedation over euthanasia for relieving suffering if patients were in an advanced stage of cancer. For cases of advanced dementia, 45% of physicians supported euthanasia with a written request and 14% without one. At the terminal stage of dementia, these proportions increased to 71% and 43%.
---
June 12, 2018   BARRETTE DEFENDS EUTHANASIA LAW, DENIES CUT TO PALLIATIVE CARE
Health Minister Gaétan Barrette denied on Tuesday that some patients in the province are opting for medical assistance in dying because they don't have access to palliative care.Statement comes after physicians claimed that financially-strapped health network is forcing some patients to accept assisted dying. 
---
May 11, 2018   NEW INSTITUTE DEDICATED TO PALLIATIVE CARE IN MONTREAL
The Montreal Palliative Care Institute – an institute dedicated to palliative care – is opened.
---
April 25, 2018   RISE OF ASSISTED SUICIDE IN ESTRIE
The number of patients who requested assisted suicide jumped by 100% in Estrie.
---
March 29, 2018   ORGAN DONATIONS TO EUTHANIZED PATIENTS
Transplant Quebec wants to offer organ donation to patients requesting euthanasia.
---
February 14, 2018   PALLIATIVE CARE EXAMINATED
The Commission on End-of-Life Care will call on all institutions in the health network to draw up an accurate report on access to palliative care in Quebec.
---
February 12, 2018   INCREASE IN REQUESTS FOR ASSISTED SUICIDE
The number of Quebecers who received assisted suicide has jumped by 65% between 2016 and 2017 and by more than 30% in the last six months of 2017.
---
February 1, 2018   60 REQUESTS SINCE JUNE 2016
In the region Bas-Saint-Laurent, no fewer than 60 people have used the "Medical Aid in Dying" Act since it came into force in June 2016.
---
January 25, 2018   ASSISTED SUICIDE ALMOST DOUBLED IN OUTAOUAIS
The number of cases of assisted suicide continue to rise. It almost double in Outaouais in 2017, giving death to 29 people. 
---
January 25, 2018   MORE REQUESTS IN SAGUENAY-LAC-SAINT-JEAN
During the last 6 months 17 end-of-life patients asked for euthanasia. 
---
January 19, 2018   PALLIATIVE CARE IN CHSLD: LACK OF ACCESS
The Commission on End-of-Life Care says it shares concerns about a lack of effort and resources to make quality palliative care accessible in all CHSLDs.
---
January 9, 2018   FIGHT FOR ACCESS TO ASSISTED SUICIDE
Two patients who were refused assisted suicide continue their battle to remove the "end of life" and "reasonably foreseeable natural death" criteria from the Canadian and Quebec laws.
---
Januray 8, 2018   DOCTORS REFUSE TO KILL PATIENTS AT HIGER RATE THAN EXPECTED
Two studies published last fall by Quebec researchers show the important implications regarding conscience rights for health care providers.
---
Statistics
FAQ
Official Documents