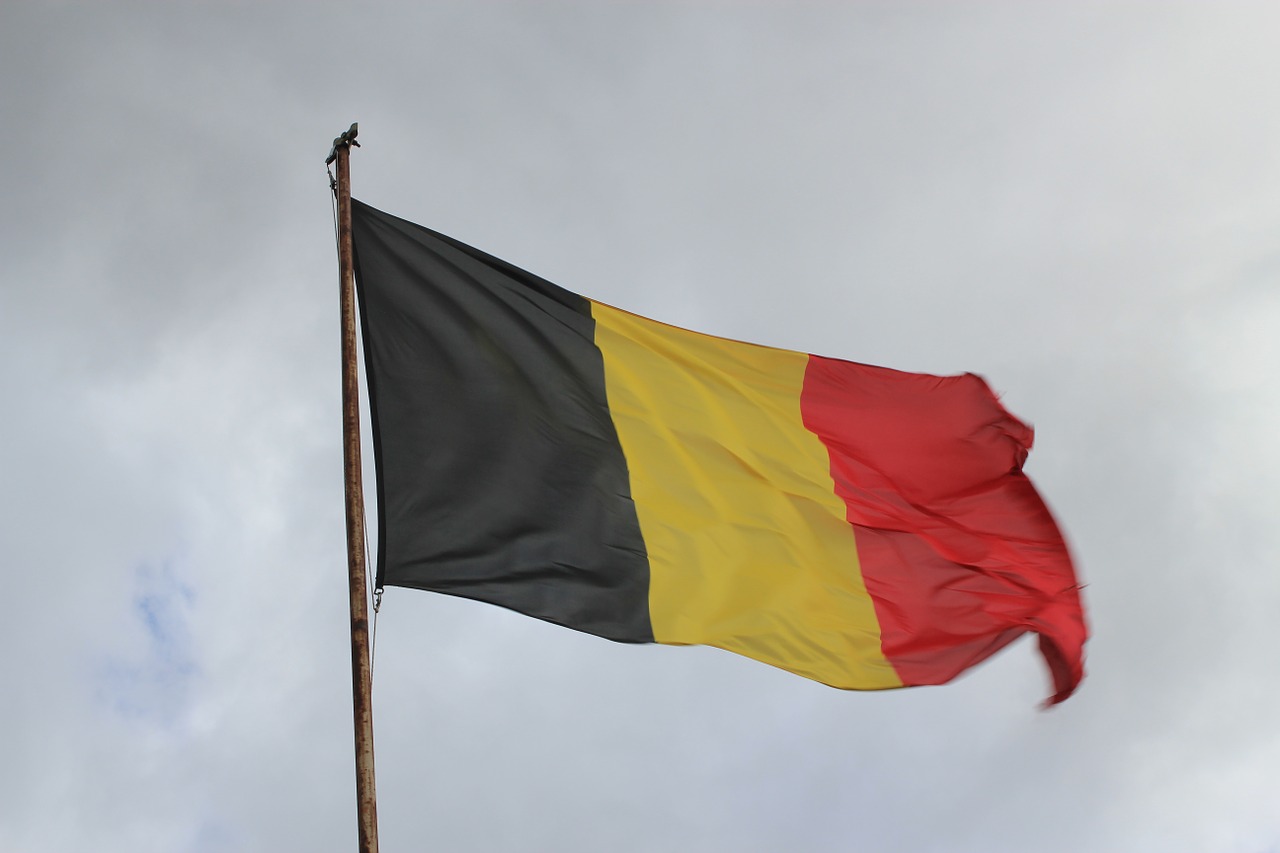 You will find here all the information you need to better understand the issues surrounding assisted suicide and euthanasia in Belgium.
News
May 12, 2019   BELGIAN TUG-OF-WAR OVER EUTHANASIA FOR MENTAL ILLNESS AND DEMENTIA
Belgium's leading advocate for euthanasia liberalisation is campaigning vigorously for euthanasia for people with dementia. According to the current euthanasia law, patients are only eligible if they are fully aware and competent. 
---
March 27, 2019   EUTHANASIA BECOMING 'DEFAULT WAY TO DIE' IN BELGIUM
"When we find someone who is requesting to die, who's standing on the proverbial edge of a bridge, and instead of trying to talk them down the state is pushing them off," Clarke says. 
And Clarke believes Belgium is now the ultimate cautionary tale for any nation that wants to legalize euthanasia, "I think we have to ask ourselves – is that the kind of society that we want to live in? Or do we want to live in a society with laws that say that vulnerable life should be protected and that all life, no matter what stage, no matter the health of the person, has dignity and value?"
---
March 24, 2019   WE DON'T WANT TO PAY FOR OLDIES, SAY BELGIANS  
According to reports in the Belgian media of a survey of attitudes towards health care, 40% of Belgians (more amongst Dutch-speakers than French-speakers) believe that the social security expenses need to be kept in check "by no longer administering costly treatments that prolong the lives of over-85s".
---
March 17, 2019   EUTHANASIA TOURISM: IS THE E.U. ENCOURAGING ITS GROWTH? 
Recently, euthanasia is getting attention due to another controversial subject: euthanasia tourism, a strange pairing of words as "tourism' is typically associated with a joyful experience rather than a voluntary desire to end one's life. 
---
March 12, 2019   2018 REPORT : 247% INCREASE SINCE 2010
The 2018 Belgian euthanasia report, released on February 28, indicates that in 2018 there were 2357 reported assisted deaths, up from 2309. The report suggests that the number of deaths are stable. There were 954 reported assisted deaths in 2010 representing a 247% increase in 8 years.
---
March 3, 2019   1000 PEOPLE DIE EACH YEAR BY EUTHANASIA WITHOUT REQUEST 
Dr. Marc Cosyns, in response to Ivo Poppe, a nurse who admitted to killing 10 – 20 people, including his mother, told the Belgian media that each year there are 1000 assisted deaths without request.
---
February 20, 2019   COUNTRY THAT DOESN'T KILL KILLERS OK WITH KILLING DEPRESSED
A study of Belgium prisoners, who were killed at their own request, has revealed tragic irony in a country with liberal euthanasia laws. The study, published in magazine The Knack by Jan Lippens, followed 23 prisoners who requested euthanasia between 2011 and 2017.
---
April 28, 2018   HOW MANY PEOPLE ARE FLEMISH DOCTORS REALLY EUTHANASING?
Only about 15% of euthanasia cases in the semi-autonomous region of Flanders, in Belgium, are being reported, according to the latest research by physicians
---
April 8, 2018   10% OF FLEMISH CANCER PATIENTS CHOOSE EUTHANASIA
A survey of end-of-life decisions for cancer patients involving Flemish physicians has found that in 10.4% of the cases, there was euthanasia or physician-assisted suicide and life shortening without explicit patient request in 1.8%
---
April 3, 2018   EUTHANASIA FOR PSYCHIC SUFFERING
In December 2017, the Bioethics Advisory Committee of Belgium published a note on the euthanasia of not terminally ill patients suffering from psychic suffering with or without underlying medical (psychiatric or other) illness. Read more
---
March 20, 2018   WHY I QUITTED THE COMMISSION
"I hereby wish to resign as a alternate member of the Federal Commission for the Control and Evaluation of Euthanasia. It is rightly that the House of Representatives question it-self about the independence and the part of this Commission. Factually, it is neither independent nor objective."
---
February 6, 2018   NURSES ARE LEAVING PALLIATIVE CARE UNITS KNOW AS "EUTHANASIA INSTITUTIONS"
A large number of hospital staff are leaving this sector because they do not want their work reduced to preparing patients and their families for lethal injections. These findings were highlighted by Professor Benoit Beuselinck, consultant oncologist at the hôpital de l'Université catholique de Louvain, who added that nurses see euthanasia requests as "an impossible burden" "in total contradiction to their initial desire to administer genuine palliative care to end-of-life patients".
---
February 7, 2018   COMPLAINTS OF TWO FAMILIES, CASES DROPPED
In 2014, Brussels closed two complaints without further action against a belgian physician, President of the Federal Commission for the Control and Evaluation of Euthanasia.
---
February 1, 2018   1000 EUTHANASIAS EACH YEAR WITHOUT THE PATIENTS' CONSENT
Every year, 1,000 Belgians are given a lethal injection without requesting it. This point was highlighted on 29 January by Doctor Marc Cosyns, during the trial of Ivo Poppe, the nurse accused of murdering about twenty people.
---
January 8, 2018   FOR THE ELDERLY, LIFE EXPECTANCY IS LESS IMPORTANT THAN QUALITY OF LIFE
In 2014 and 2015 in Belgium, "62.8% of euthanasia cases involved individuals over 70 years of age". The proportion of deaths by euthanasia has increased in retirement homes from 5% in 2002 to 12% in 2015. Christian Mutuality warns against a society in which individuals feel that "life no longer holds any meaning for them or in their interaction with others",  thus perpetuating a "tired of living" philosophy.
---
27 December 2017   RESIGNATION FROM THE COMMISSION FOR EUTHANASIA CONTROL

A female patient suffering from dementia and Parkinson's disease. She was euthanized "at her family's request", without even asking for her opinion or the opinion of a second doctor who was consulted only after the patient's death. This decision taken by the Federal Commission for Euthanasia Control has led to the resignation of one of its members – a consultant and advocate of euthanasia.
---
November 20, 2017   HEADING TOWARDS A NATIONAL DEBATE ON EUTHANASIA FOR PSYCHIATRIC DISORDERS?

Forty-two psychiatrists, psychologists and academics published an open letter last week, calling for a "national debate on euthanasia and mental disease" in Belgium. They state that "Euthanasia as a solution to pointless, intolerable psychological suffering poses a real problem".
---
October 23, 2017   HE KILLED HIS WIFE "OUT OF COMPASSION" – WILL HE BE SENTENCED?
In the Belgian city of Liège, a 73 year-old man is facing criminal proceedings "having fatally poisoned his wife". According to him, "he was only following his wife's wishes to undergo euthanasia as she was suffering from diffuse generalised osteoarthritis". His wife was 86 years old and had expressed a desire for euthanasia on several occasions.
---
October 10, 2017   THE VATICAN IS OFFERING THE BELGIAN BROTHERS OF CHARITY ORGANIZATION "ONE LAST CHANCE"
The Belgian Brothers of Charity Organization had chosen to accompany towards euthanasia certain psychiatric patients who asked for it, and had been asked to review its position. But during its meeting, last September 11, the Belgian Organization ignored this request.
---
October 5, 2017   OPENING DOOR TO ASSISTED SUICIDE ORGAN DONORS
As early as 1993 we were warned that assisted suicide would lead conjoining organ donation with euthanasia "as a plumb to society." That is happening now in Netherlands and Belgium–including of people with mental illnesses, no less.
---
Septembre 27, 2017   AN INCREASING NUMBER OF PATIENTS WITH PSYCHIATRIC DISORDERS OR DEMENTIA UNDERGO EUTHANASIA
Between 2002 and 2013, "patients with psychiatric disorders and dementia" accounted for 179 "registered" cases, which represent since 2008 "3% of cases of euthanasia". Since 2002 and up until now, the recorded number of cases of euthanasia involving individuals with dementia did not exceed 0.5%.
---
August 23, 2017   EUTHANASIA HAS BEGUN TO ENCROACH ON RELIGIOUS FREEDOM
Since Belgium legalized doctor-assisted suicide in 2002, over 13,000 people have died at their physicians' hands; euthanasia is also being used as a "cure" for mental-health problems and other non-terminal illnesses. Now the government has bullied a Catholic organization into adopting the practice.
---
August 11, 2017   DOCTOR'S FINAL FIX FOR MOTHER'S DEPRESSION: DEATH
An oncologist in Belgium delivered to a woman his final solution for depression over a lost relationship with a partner and distant relationships with her children: death.
---
August 8, 2017   IS EUTHANASIA CORRUPTING TRANSPLANT MEDICAL ETHICS?
"In my very first anti-euthanasia column, published by Newsweek in 1993, I worried that once medicalized killing became accepted, it would soon be joined by "organ harvesting as a plum to society." "Alarmist!" I was called. "Slippery slope arguer!" It will never happen, I was assured. Until it did. Now in both Netherlands and Belgium, mentally ill and disabled patients are voluntarily euthanized and their organs harvested after being killed."
---
July 3, 2017  THE THREE QUART OF THE EUTHANASIES FOR DEPRESSIONS COME FROM WOMEN
Between 2002 and 2013, 179 people were euthanized in Belgium because of psychiatric disorders.
---
June 9, 2017  NEGATIVE RESULTS AFTER 15 YEARS OF EUTHANASIA
On May 11, a symposium was held  in Belgium for the 15 years of the law legalizing euthanasia and on the initiative of a parliamentarian. During this event, professor Deliens, Director at the End-of-Life Care Research Group,he criticized the ruling of this practice. According to him, the control exercised over requests for euthanasia remains "marginal" and "very rudimentary".
---
May 30, 2017   32% PEOPLE KILLED AGAINST THEIR WILL
Research has demonstrated that 32% of assisted deaths in the Flanders region of Belgium were done without explicit request and that they share a strong co-relation with those over 80.
---
May 6, 2017   VATICAN LAUNCHES BELGIUM EUTHANASIA INVESTIGATION
The Vatican is formally investigating a group of psychiatric care centers in Belgium run by a Catholic religious order which has enforced that doctors in the facilities perform euthanasia. 
---
April 29, 2017   BELGIUM CATHOLIC PYSCHIATRIC HOSPITALS "ADJUST" THEIR VIEW ON EUTHANASIA
A religious order in Belgium, the Brothers of Charity, announced that from now on, it will allow euthanasia to take place in their psychiatric hospitals.
---
April 22, 2017   EUTHANIZED ORGAN DONORS COULD DRAMATICALLY SHORTEN WAITING LISTS, SAYS DOCTORS
Several Belgian physicians argue in a recent research letter in JAMA that encouraging the practice of organ donation after euthanasia will help reduce the waitlists for organ donation.
---
March 21, 2017   CANADA CONJOINS EUTHANASIA AND ORGAN HARVESTING
Following Belgium and the Netherlands, Canadian MDs have conjoined euthanasia and organ harvesting before it was specifically allowed in Canadian law.
---
March 20, 2017   AFTER 15 YEARS OF EUTHANASIA, WHO ARE THE COLLATERAL VICTIMS OF EUTHANASIA
In Belgium, euthanasia was decriminalized on May 28, 2002. 15 years later, the practice has developped and the law was extended. But consequences are real for all the society.
---
February 3, 2017   CHILD EUTHANIZED IN BELGIUM, SECOND CASE IN A YEAR
A second child was euthanized in Belgium. We learnt it last Thursday but his death dates back to last year.
---
January 3, 2017   CAN WE STILL ASK QUESTIONS?
With regard to euthanasia, Belgium plays a pioneering role, but that isn't to say that everything is in perfect order, says a group of ethicists and doctors.
---
November 1, 2016   TRENDS IN REPORTED CASES BETWEEN 2003 AND 2013
A study on all reported cases of euthanasia in Belgium found that they had been increasing annually from 2003 to 2013.
---
October 19, 2016   EUROPE'S MORALITY CRISIS: EUTHANIZING THE MENTALLY ILL
Euthanizing the mentally ill: Once prohibited — indeed, unthinkable — the euthanasia of people with mental illnesses or cognitive disorders, including dementia, is now a common occurrence in Belgium and the Netherlands.
---
September 12, 2016   STUDY OF EUTHANASIA TRENDS IN BELGIUM HAS LESSONS FOR OTHER COUNTRIES
A new study on euthanasia trends in Belgium, which shows an increase in reported cases since legislation was introduced, provides lessons for countries that have legalized assisted dying.
---
August 22, 2016   CULTURE BEAT: EUTHANASIA MARKETPLACE
Prevalence of euthanasia and assisted suicide tourism in Europe raises concerns for the future of assisted suicide in the United States.
---
August 13, 2016   GOLD MEDALLIST PARALYMPIAN FROM BELGIUM SEEKS EUTHANASIA
The end-of-life wishes of a gold medallist at the Paralympics have again raised the question of what makes a person eligible for euthanasia in Belgium.
---
June 11, 2016   WILL BELGIUM GRANT EUTHANASIA FOR UNWANTED SEXUAL ATTRACTION?
A 39-year-old man has requested euthanasia because he fears that he may be a paedophile.
---
April 27, 2016   CONTROVERSIAL CASE RE-OPENS EUTHANASIA DEBATE
Young woman euthanized because of a broken relationship.
---
June 18, 2015   HOW BELGIUM WENT DOWN THE SLIPPERY SLOPE OF ASSISTED SUICIDE
Scenarios that opponents of legal assisted suicide have conjured for decades but dismissed as a slippery slope arguments.
---
June 18, 2015   DOCTORS ARE EUTHANIZING PATIENTS WITHOUT THEIR CONSENT
A study published this month in the Journal of Medical Ethics examined the "deliberate" euthanasia of patients in Belgium without their explicit, voluntary consent as required by law.
---
September 25, 2014   ELDERLY COUPLE TO DIE TOGETHER BY ASSISTED SUICIDE EVEN THOUGH THEY ARE NOT ILL
the pair fear loneliness if the other one dies first from natural causes. They planned to commit suicide on February 3 next year, their 64th wedding anniversary, by placing plastic bags over their heads after taking an overdose of sleeping pills.
---
September 9, 2014   BELGIUM WELL ABOVE THE WORLD AVERAGE
Each year, over 2000 Belgians commit suicide. With a rate of 19/100 000 people, Belgium is well above the world average of 14,5/100 000, says WHO report.
---
April 14, 2014   INVOLUNTARY EUTHANASIA FOR INTENSIVE CARE IN BELGIUM
The propagation of euthanasia in Belgium is growing at a nearly exponential rate. Euthanasia became legal in Belgium in 2002. En February 2014, the Belgian parliament legalised euthanasia for children. This week, the Journal of Critical Care published a statement from the Belgian Society of Intensive Care Medicine(BSICM) "'Piece' of mind: End of life in the intensive care unit", where the BSICM affirms that involuntary euthanasia is a form of treatment that is not only acceptable, but desirable!
---
February 14, 2014   BELGIUM AUTHORIZES EUTHANASIA FOR CHILDREN
Belgium parliament adopted a law expanding the right to euthanasia (since 2002 for adults) to children with incurable disease and whose suffering is too unbearable. Read more
---
April 23, 2013   IS THE CONSCIENCE CLAUSE LEGITIMATE?
The law on euthanasia permits the doctor to put forward the conscience clause but many observers affirm that the "institutions" (hospitals, nursing homes, etc.) also have policies to integrate this in their work relationships with the medical body. In 2003, a doctor was fired. He had practiced an act of euthanasia while his hiring institution's philosophy did not accept these medical practices, although legalized. Read more
Statistics
FAQ
Official Documents